Lintorf high-pressure test stand
Your meters reliably calibrated in our test stand.
Every hour, many millions of cubic metres of natural gas flow through the networks of the gas network operators. For billing, balancing and control purposes, the transported amount of energy is measured wherever gas is fed in or withdrawn. Do you need support as a metering point operator, immediate help with operational problems or do you want to realise special metering projects?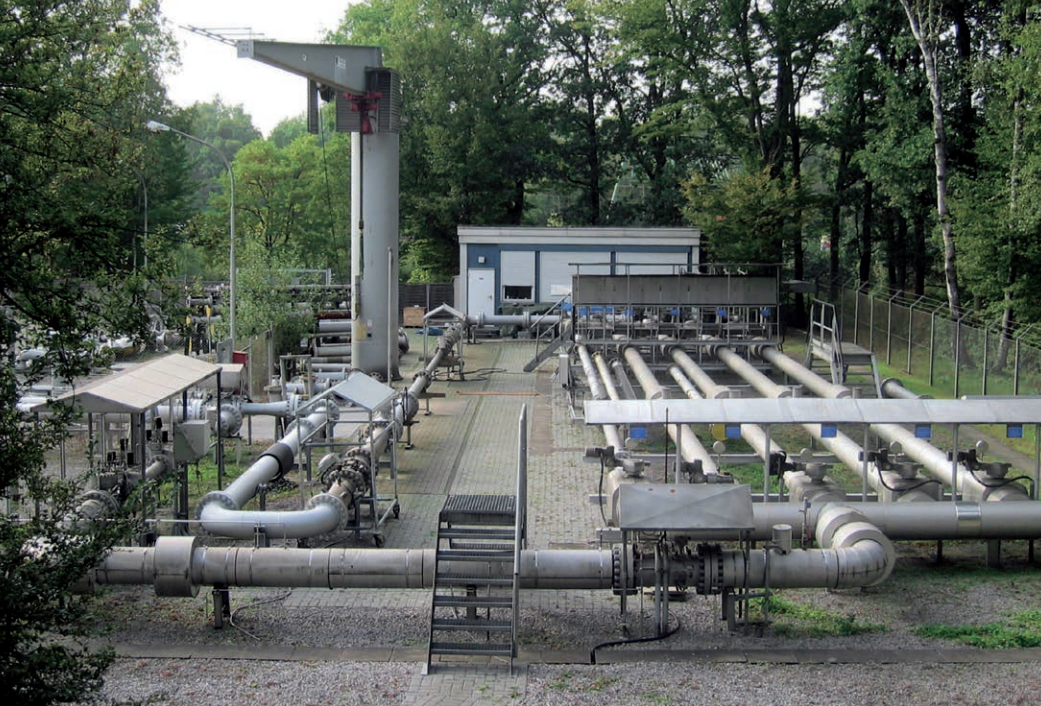 Avoid surprises in your measuring system
The accuracy of gas meters must not only be ensured during setting or calibration of the systems, but also when they are used in daily practice.
At OGE's high-pressure test facility in Lintorf, meters for large-scale gas measurement are tested with natural gas under both ideal and disturbed inflow conditions. All influences that can occur during the operation of the metering system are examined in detail with regard to their effect on the measurement.
Our offer in detail
Testing of gas meters under practical conditions
Resolution of operational problems
Optimization and development of new measuring technologies
Approval tests (PTB and MID)
Technical data:
Flow range: 10.000-75.000 Nm³/h
Pressure range: 10-40 bar
Nominal width: DN 100-300
Are you interested in our products and services?