Construction projects
Construction of the ZEELINK gas pipeline: for secure supplies of H-gas.
Our largest construction project at present is the ZEELINK gas transmission pipeline. This new pipeline is essential for the gradual conversion from L- to H-gas, especially in North Rhine-Westphalia.. With ZEELINK, we are building a lasting link from the regions currently supplied with L-gas to H-gas sources and routes.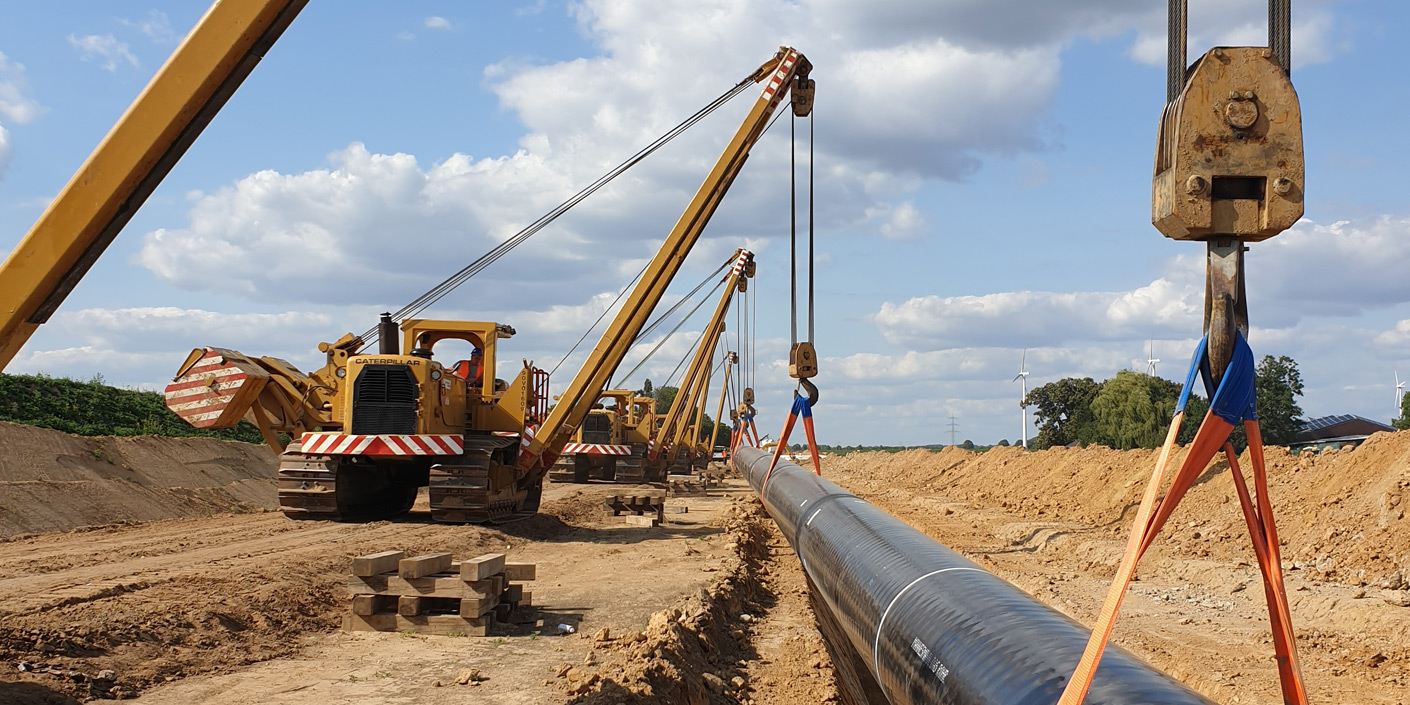 The almost 216 km ZEELINK gas transmission pipeline stretches from the Belgian-German border at Aachen-Lichtenbusch to Sankt Hubert near Krefeld and on to Legden near Ahaus in North Rhine-Westphalia. We are also constructing two compressor stations at Würselen and Legden. The new gas transmission pipeline will make an important contribution to security of supply in Germany. It will also boost transport capacity of natural gas from north to south.

ZEELINK is the largest single project in the Federal Network Agency's 2015 Gas Network Development Plan (NDP Gas). The pipeline connects to the LNG terminal in Zeebrugge and thus contributes to the route and source diversification of Germany's natural gas supply. The name ZEELINK is derived from the Belgian LNG terminal in Zeebrugge. LNG is liquefied natural gas.

The ZEELINK project partners are Open Grid Europe GmbH (75 percent) and Thyssengas GmbH (25 percent). Together we manage in the project company ZEELINK GmbH & Co. KG. We are responsible for project planning and construction.
For more information about ZEELINK go to: www.zeelink.de