Date
2 Mar 2020
Location
Essen
Publisher
OGE
Press release
OGE continues successful L/​H-gas conversion of the 
Central Hesse region in the city of Gießen
Close cooperation between distribution system operators and OGE ensures secure H-gas supplies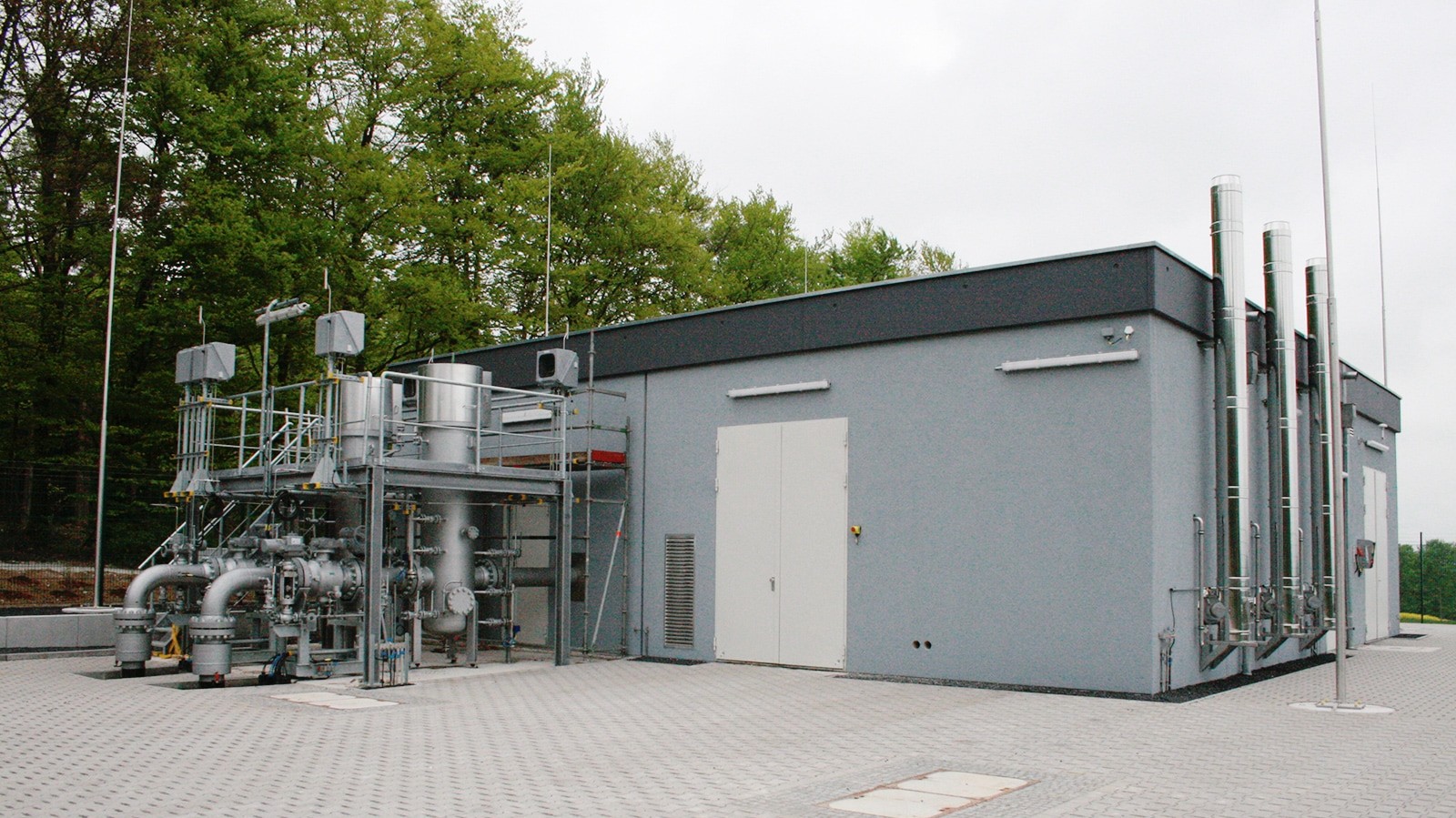 Starting on 3 March 2020, the city of Gießen will switch to H-gas. To ensure a secure supply to the area, the transmission system operator OGE (Open Grid Europe GmbH) has built a gas metering and pressure regulating station in Weidenhausen (Hüttenberg) in the Lahn-Dill district. The new €11 million station is one of the projects set out in the 2018 Gas Network Development Plan.
The conversion of the Central Hesse region is based on the close cooperation of 15 distribution system operators and eight industrial customers directly connected to the OGE network as part of a conversion timetable agreed in 2015. The adjustments already made by some of the distribution system operators and industrial customers went smoothly.
In Gießen and the surrounding area, a total of around 35,000 gas appliances have to be switched to H-gas. After the changeover dates in March and April 2020, which have been selected to suit the supply situation, these appliances will run on H-gas.
Across Germany a total of around 400,000 appliances will be converted to H-gas in 2020. In the OGE network area, some 160,000 consumer appliances are earmarked for conversion this year, which means that a large part of the nationwide conversion activities will be taking place in the OGE network
The gas pipeline networks have to be converted to H-gas because L-gas production is set to decrease by about 90 percent by 2030 due to declining gas reserves in Germany and the Netherlands. H-gas, on the other hand, is available worldwide and thus also in large quantities for Germany. The switch to H-gas therefore ensures a high level of supply security in the long term.
The different properties of the H-gas also require domestic gas appliances and systems in the region to be adapted. Across Germany, around 5 million gas appliances will have to be switched to H-gas by 2030. All affected customers will be informed by their local network operator in writing ahead of the actual changeover.