Experienced professionals
Help to shape change. And become part of something big.
Specialists, experts and experienced professionals can contribute a great deal to OGE in various ways while developing professionally. Our professional fields incorporate a wide range of possible roles, so there's certain to be an exciting position for you among them.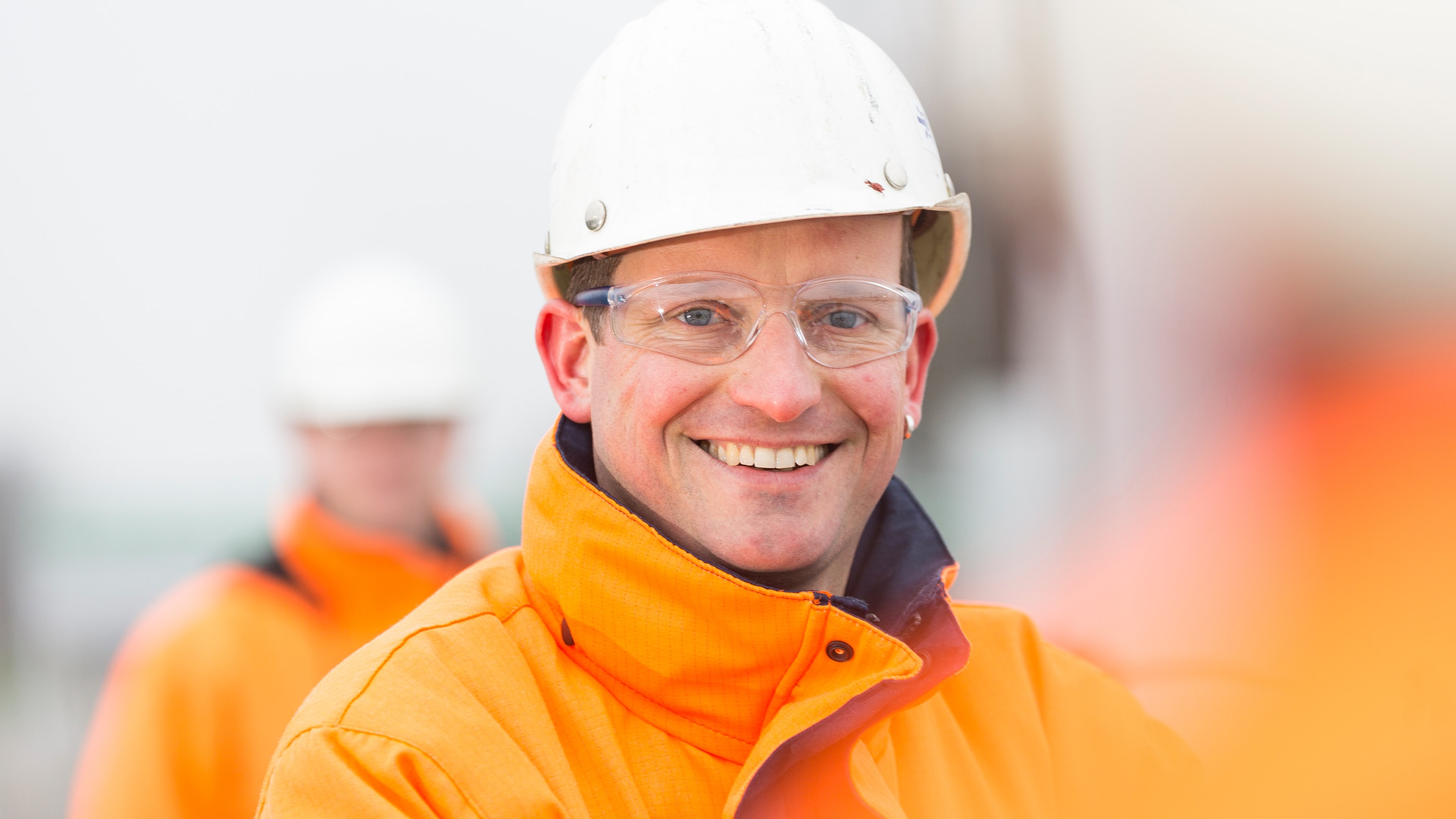 We enable energy supply. Today and in the energy mix of the future. As one of the leading gas transmission provider in Europe, we employ all the kinds of people we need to ensure secure and sustainable gas transmission. Our experts set technical standards in the industry and help to formulate the rules.
We employ professionally experienced colleagues in the following areas:
The operations division takes care of corporate development, communication and policy, customer service, and network planning and control.
The technical division is our biggest one: This is the area for all tech fans, be they engineers, technicians, electricians or metalworkers. The technical division includes technical operations, technical project planning and monitoring, and the core technical functions.
Our administrative division employs experts from various fields and areas of expertise and is broken down into units for finance, tax and accounting, network returns, asset management and controlling, legal matters and regulation.
We are always seeking suitably trained specialists for the areas of procurement, IT, and for HR and organisation.
We work with passion and enthusiasm on something big.
We are responsible for two thirds of gas sendout in Germany. We have brilliant colleagues on board with us, who are great at their jobs and with whom it is a pleasure to collaborate. You too can enjoy the culture of a medium-sized company combined with the benefits of a corporation.
We need your ideas and experience.
To tackle the challenging tasks relating to the energy provision of the future, we need fresh impetus and new ideas. That's why we also look for experienced professionals from other industries. Ideally, you should go directly to our job vacancies. If there is nothing suitable for you there, then stay in touch with us. Our range of vacancies is diverse and changes regularly.