Laboratory services
Reliable analysis of your operating supplies — in our own laboratory.
Do you have any chemical analysis or process questions relating to the transportation and use of natural gas? Our Gas Quality Competence Centre with its in-house laboratory is there to help you.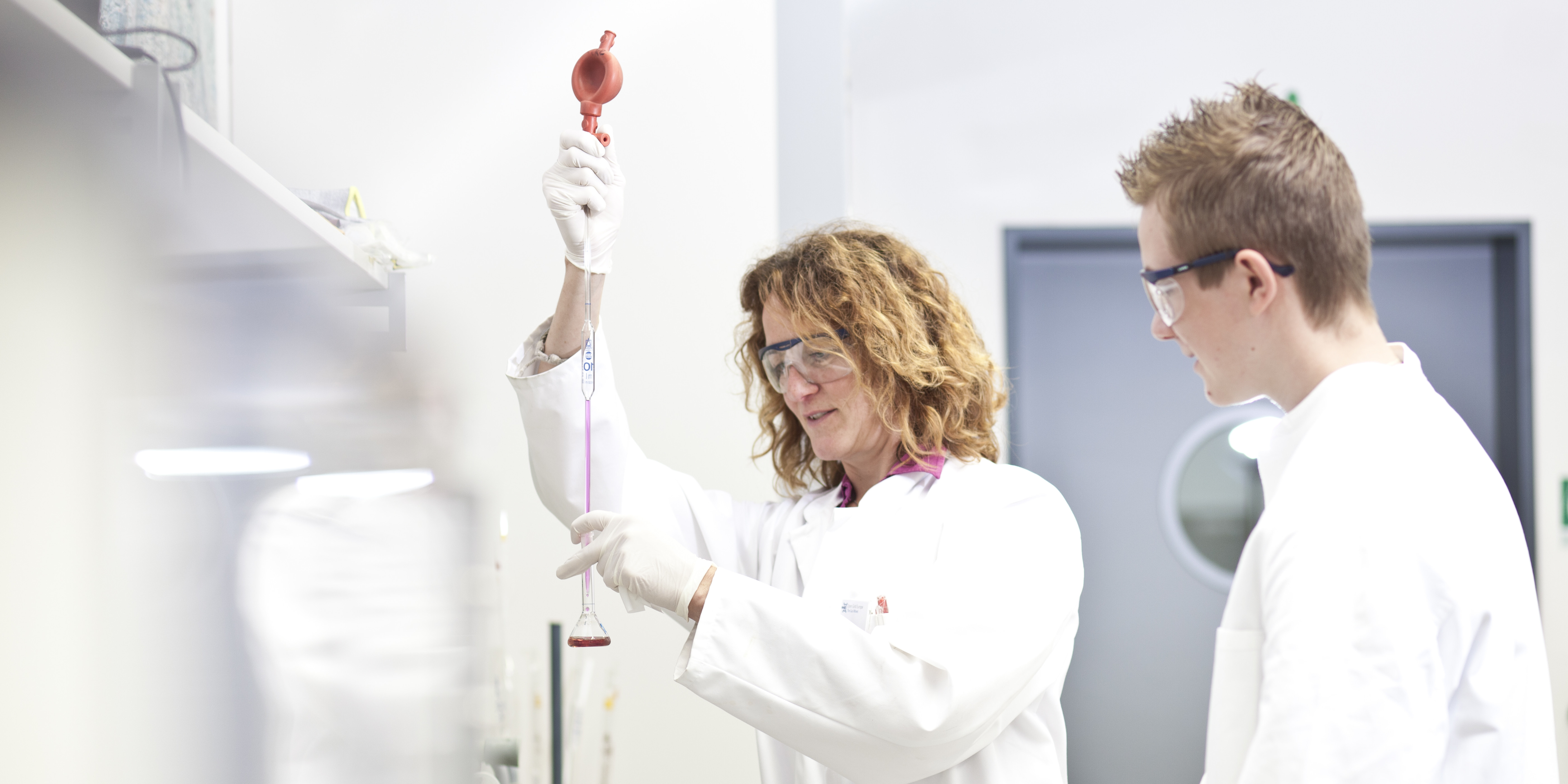 In our laboratory, we analyse gases, accompanying substances and gas-specific supplies and consumables. For this we can draw on highly effective measuring methods and years of experience in operating our own gas transmission system and collaborating with our customers. Our gas quality competence centre is certified according to DIN EN ISO 9001, while our testing laboratory is accredited for natural gas analyses according to DIN EN ISO/IEC 17025.

Make use of our laboratory services for various tasks, including:
Determination of natural gas compositions in accordance with DVGW Code of Practise G 260
Natural gas analyses up to C14
Determination of trace concentrations of accompanying substances
Water analyses on preheaters in accordance with DVGW G 495
Preparation of the natural gas safety data sheet
Recording of natural gas orientation values
Our services in detail
Analysis of operating supplies and environmental analysis
Your infrastructure needs to function reliably and safely. To ensure this is the case, all relevant operating materials and supplies have to be chemically analysed on an ongoing basis. We offer analytical services for water, lube oil and ethylene glycol for drying, as well as testing services for trace concentrations of accompanying substances in the gas grid. In addition, we also support you with valuable chemical/analytical services in the areas of environmental and hazardous substance analyses:
Water analysis for pre-heating systems in accordance with DVGW G 495
Analysis of lube oils and ethylene glycol for drying
Waste and environmental analysis (soil, water, air)
Examination of deposits, corrosion products and residues of all kinds
Measurement and monitoring of hazardous substances in the workplace
Hazardous substance management
Do you have any questions or special requirements?
We look forward to hearing from you and will be happy to help.
Are you interested in our products and services?