Hydrogen
Individual H2
-workshops on your way to a green future
The knowledge transfer for the acceleration of the market ramp-up of hydrogen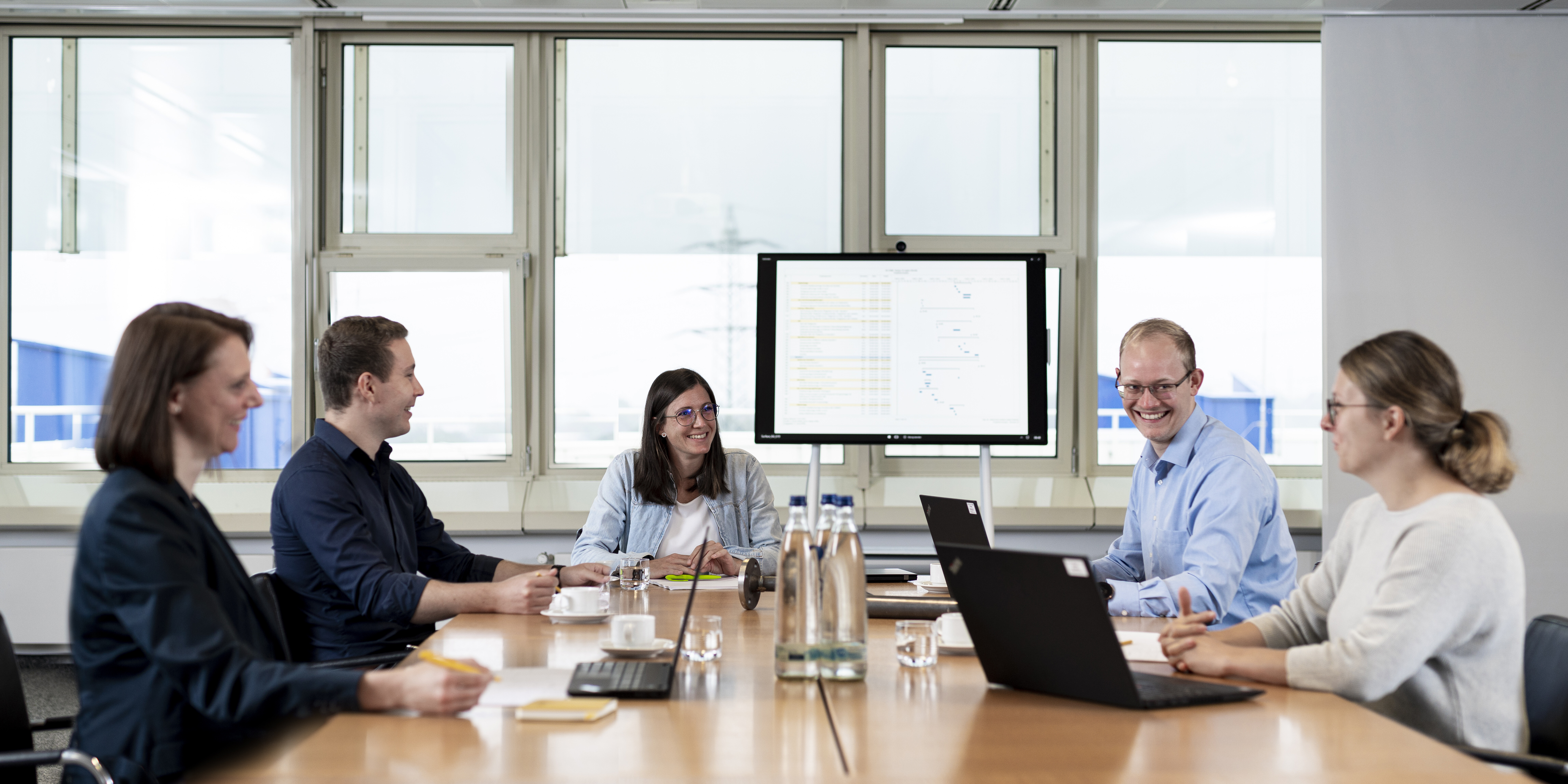 In the phase of development of the European hydrogen infrastructure, OGE has gained valuable experience through research and hydrogen suitability projects since 2018 and is an integral part of various innovative and cross-sector projects for the implementation of the H2 economy in Germany and the market ramp-up in Europe.
The acquired specialist knowledge and technical expertise we can now share with you. The following topics will be addressed among others:
Challenges and opportunities of the hydrogen economy
Relevant technical implications and fundamentals of hydrogen suitability
Impact on network planning, network control and gas quality measurement
Impact in operation due to transformation to H2 pipelines
Performance Features
Through standardized preparation and follow-up as well as professional moderation of the workshops, we enable efficient and goal-oriented appointments. The workshop topics can be individually adapted to your needs. By arrangement, the workshops can be held in presence as well as online.
Exemplary contents of the modular workshops:
Onboarding

Preparation & Organization
Joint target and expectation management

Module 1: Regulations & Framework

Legal framework
Technical framework
Network conditions
Gas properties and transport

Module 2: H2 material evaluation

Properties of hydrogen
Material resistance and test results
Hydrogen compatibility of lines and equipment
Approaches to systemic suitability assessment

Module 3: Operational safety

Changes in operational safety
Operational safety on site
Changes in pipeline operation

Outlook

Transformation path into the hydrogen economy
Opportunities and potentials of an overarching hydrogen strategy
Management summary incl. target achievement
We are also able to arrange individual workshops in collaboration with you, should you only be interested in certain aspects.
Are you interested in our products and services?