Network products
Trouble-free gas transmission
: All thanks to hot tapping and plugging.
For our customers, it's crucial that our transmission network allows gas to flow as freely as possible. Normally, pipelines are taken out of service during more significant interventions in the gas transmission network, for example when new pipelines or valves are being installed, but this need not be the case.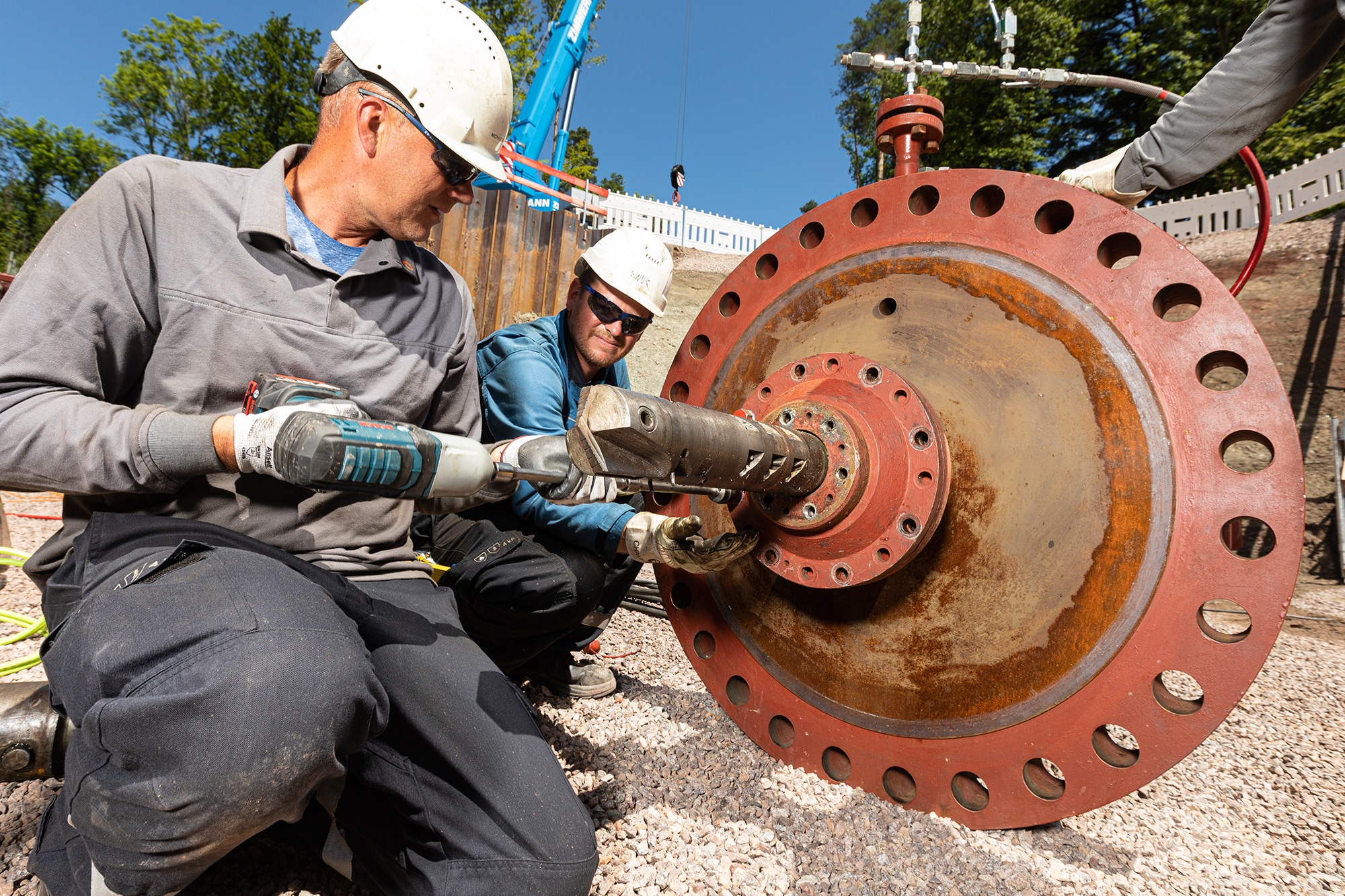 We want to ensure smooth operation of the network, and for this we use hot tapping and plugging.
Hot tapping allows new piping to be tied into a network without interrupting the gas supply. This is done by welding a split tee onto the pipe which is then tapped under pressure.
Using so-called plugging devices, we can isolate parts of the pipeline under pressure. The gas is then piped though mobile bypass lines. The method is better for the environment, as it prevents gas losses and methane emissions.
Thus, over the last 45 years, we have been able to carry out around 1,500 jobs on high-pressure pipelines up to 100 bar – all without our customers even knowing.
Portfolio:
Hot tapping up to DN 1400 and DP 100
Plugging (stoppling) up to DN 1200 and DP 100
Mobile bypass-lines up to DN 150 and DP 100
Qualified welding technology to DVGW GW 350
Certified to ISO 9001
Customer-specific solutions
Specific turn-key service
Are you interested in our products and services?