High-tech, accuracy and reliability
Our service in the field of gas measurement
Every hour, many millions of cubic metres of natural gas flow through the networks of the gas network operators. For billing, balancing and control purposes, the transported amount of energy is measured wherever gas is fed in or withdrawn. Do you need support as a metering point operator, immediate help with operational problems or do you want to realise special metering projects?
With many decades of experience in gas measurement technology, we are your competent partner. We offer you the entire range of tasks in large-scale gas measurement, from planning to operation, including maintenance and servicing. Our outstanding technical know-how as well as state-of-the-art measurement technology is even successfully applied to over 1,000 OGE measurement systems.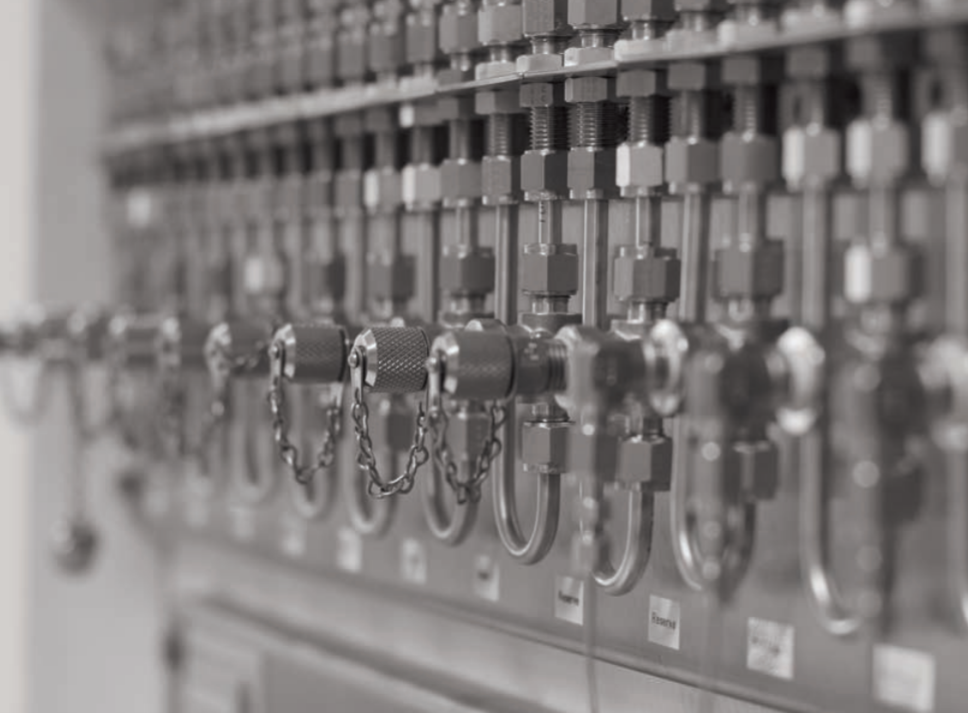 The calibration of certification and test gases
Depending on the origin of the gas supplied, the gas quality and thus the calorific value may vary. The measurement of the gas quality is usually carried out at representative points in pipeline networks with calibrated process gas chromatographs. The accuracy of the results is significantly influenced by the quality of the calibration gas used. OGE analyses and prepares preliminary test certificates of calibration gases as a state-approved testing laboratory.
Our offer in detail
High-precision analysis and certification of calorific value, standard density and mole proportions of calibration gas mixtures
Pre-testing of calibration gases for process gas chromatographs and calorific value measuring instruments
Pre-testing of calibration gases with proportions of hydrogen in natural gas
Certificate as a state-approved testing laboratory
Express certification on request
Mobile measuring and analysis systems
In case of failures and malfunctions of measuring devices, the use of mobile and flexible measuring and analysis systems from OGE is suitable. These can be used at short notice at almost any location and provide analysis results of the highest quality and reliability.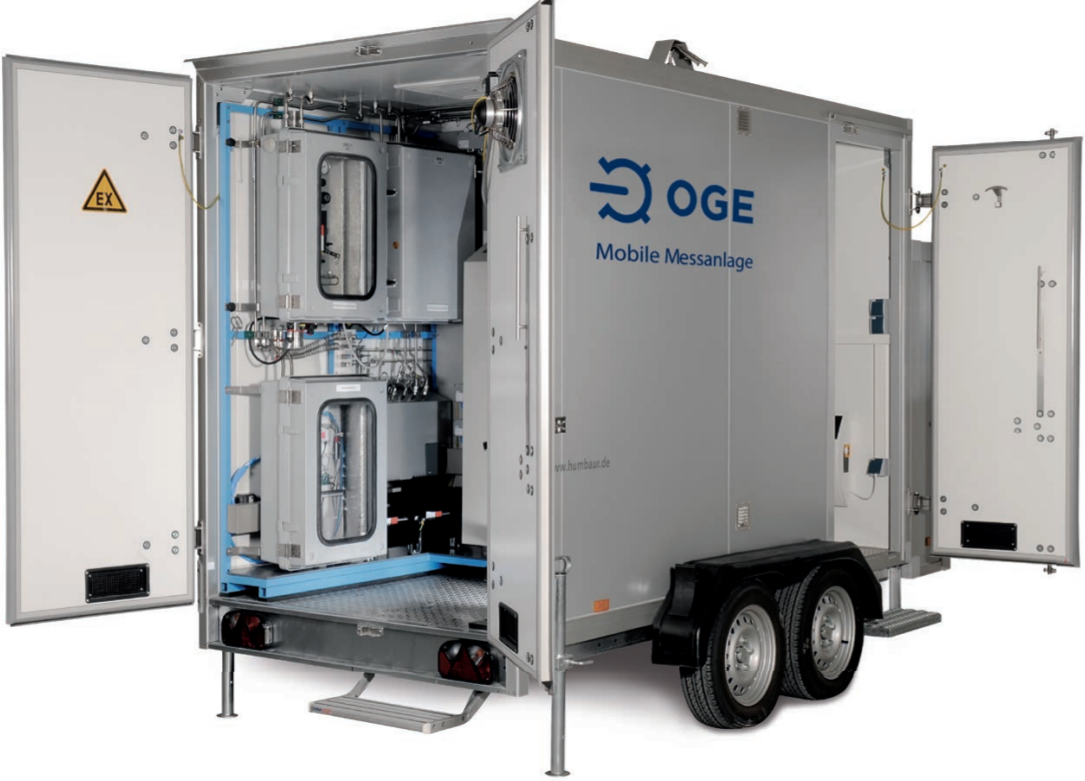 Our offer in detail
Calibratable mobile gas quality measurement
Support and advice on volume measurement and energy calculation
Provision of clamp-on gas meters
Measurement of the hydrocarbon condensation point and the water dew point
Substitute measurement in the event of malfunctions, construction work, pigging, etc.
Calibration of gas composition reconstruction systems
Online availability of values, e.g. for emission measurements during adjustment work on machines or plants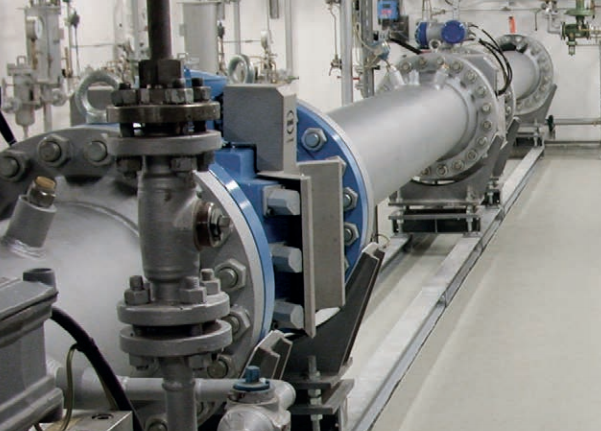 Operational gas measurement
With an experienced team of specialists, OGE provides a comprehensive range of services for the revision of your volume and gas composition measurement equipment. Highly qualified personnel check the accuracy of the measurement technology in accordance with the applicable legal regulations and provisions and adjust and calibrate the technical equipment as required.
Our offer in detail
Metrological revision of volume and gas composition measuring systems
Calibration of volume correctors, gas composition measuring instruments and additional equipment
Commissioning of metering devices after new construction and remodelling
Metering point operation and metering in accordance with the Metering Point Operation Act (MsbG) (on OGE's transmission network)
Fault analysis and elimination
GW acceptance as expert according to G 492 and G 488
Service contracts for revision and calibration of metering systems
Are you interested in our products and services?