Date
9 Jun 2022
Location
Essen , Online
Event
OGE-Live: Customers. Knowledge. Contacts 2022
Our event "OGE Live" offers practical information about the current gas market and the opportunity to learn background information.
Update your knowledge on the most important topics of the current situation and join the discussion!
On June 9, 2022, online, compact and free of charge.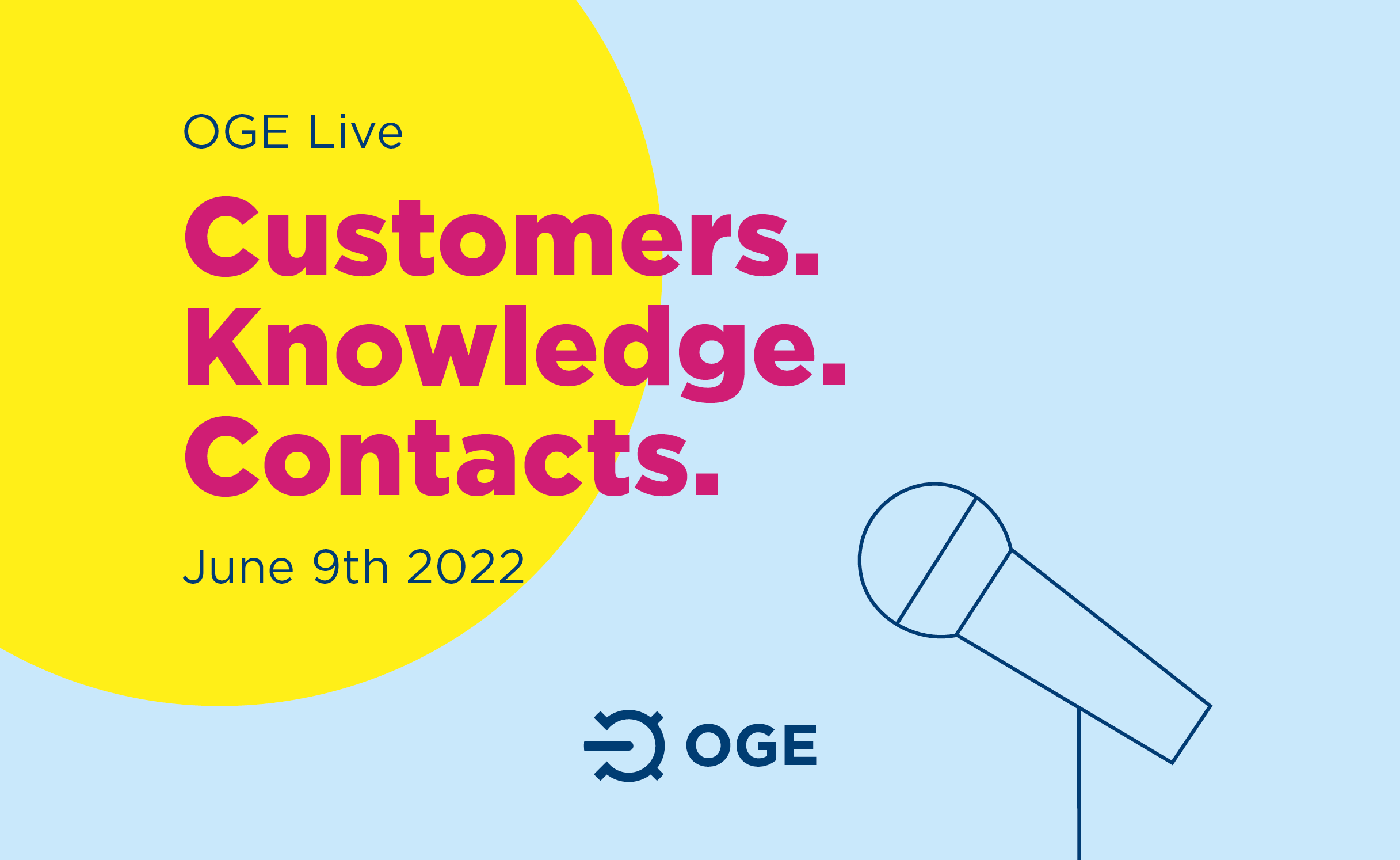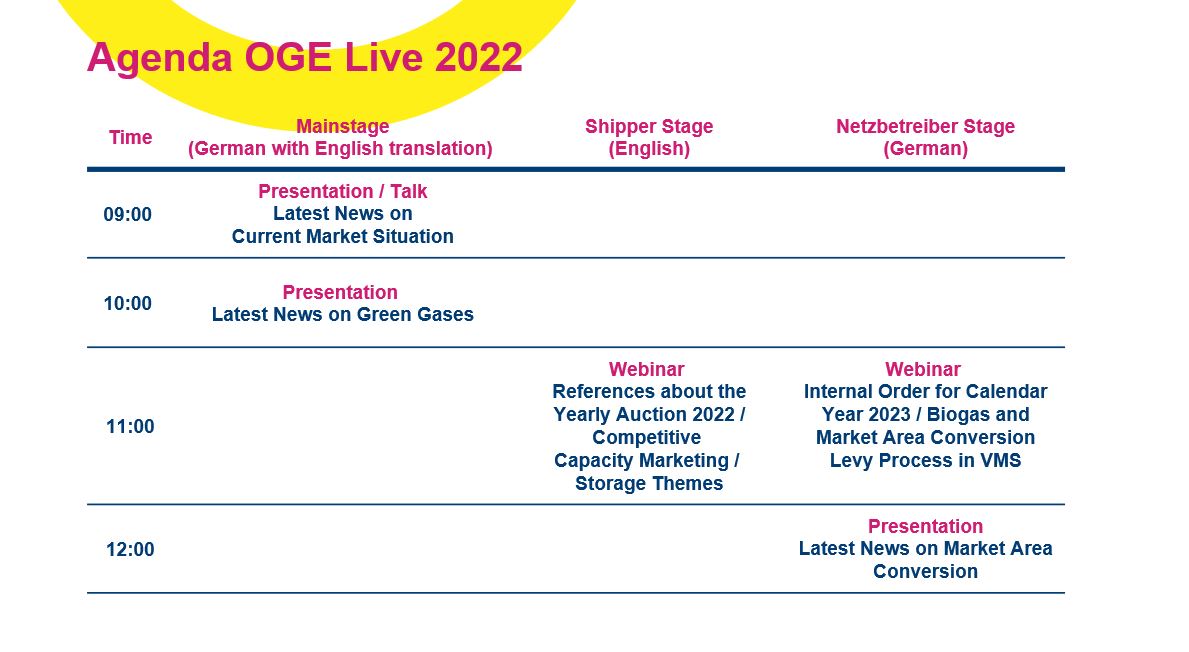 We have set up digital stages for you, where presentations will be given by our account managers, which you are free to choose and attend. During the presentations and webinars, we have scheduled time for your questions and look forward to your contributions.
For the international topics on the main stage we offer a translation service from German to English.
To participate, please email us with your contact information. We will send you the access data for the event in early June 2022.
Do you have any questions? Contact us at Tel.: (+49) 0201/3642 12222 or write us an email please.
We look forward to seeing you soon!