By fuel-cell vehicle to the living lab
On 4 December 2019 a Hyundai Nexo sits waiting for its passengers in the OGE car park in Essen. The vehicle is powered by a fuel cell using hydrogen-generated electricity and will be driven by Mahsa Siebold and Andreas Lehmann, who approach the vehicle with a mix of curiosity and excitement. The pair are OGE colleagues with responsibility for the hydrogen projects that the gas network operator is supporting and supervising. The Nexo has been lauded by the German automobile association ADAC as the "most user-friendly fuel-cell vehicle on the market", and it is supposed to be able to travel 540 kilometres using just 1.2 kilos of hydrogen. The distance from Essen to Hemmingstedt in Schleswig-Holstein is around 450 kilometres, so it should be within the vehicle's range.
Shortly before departure, project manager Martin Frings comes to take a look. Mahsa Siebold, who will at some point take over project management for the technical implementation of Westküste 100, and Andreas Lehmann, her colleague from the project communication team, don't want to get in the car just yet. Together, the experts take a look under the bonnet. Where is the fuel cell? Where is the tank?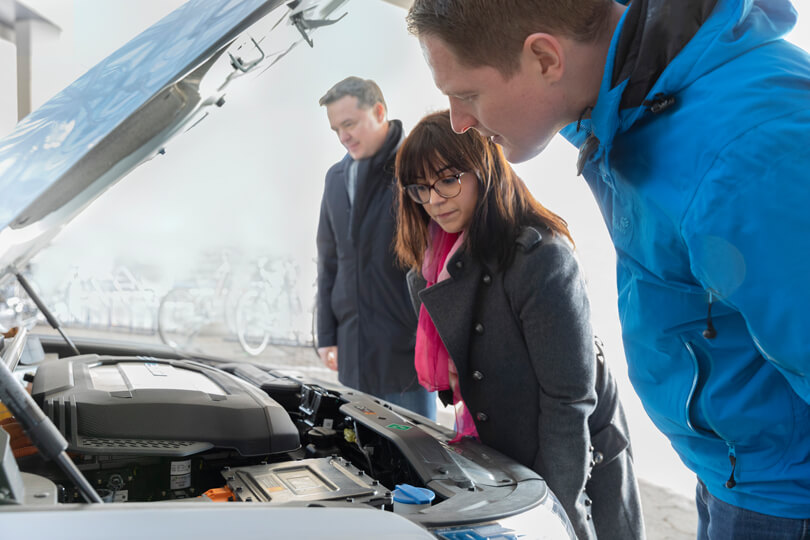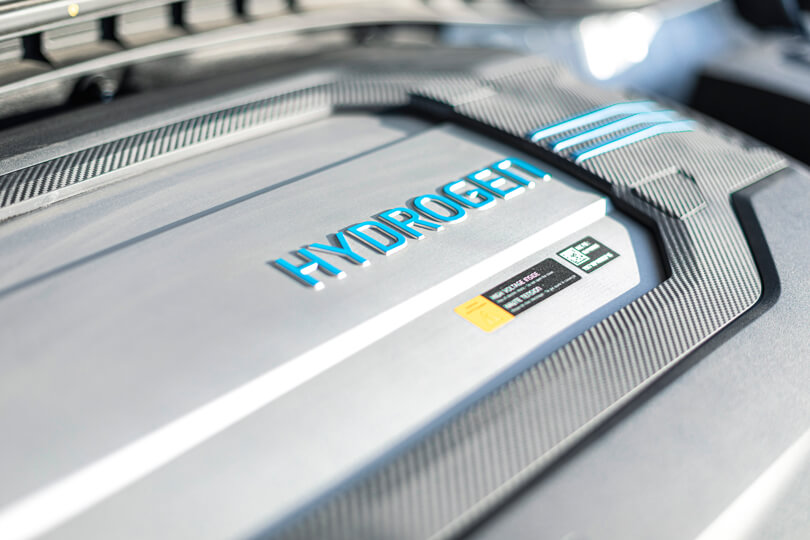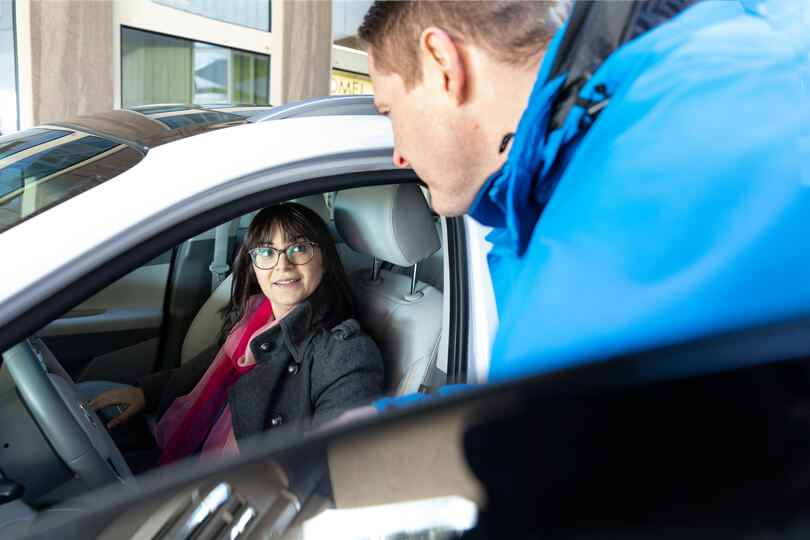 Mahsa Siebold:
Inside the hydrogen-powered vehicle you're immediately struck by the large display, which basically shows the vehicle technology in graphic format. This can confuse the driver, but it's interesting to see how much hydrogen is converted directly and how the range is reduced when you really put your foot down.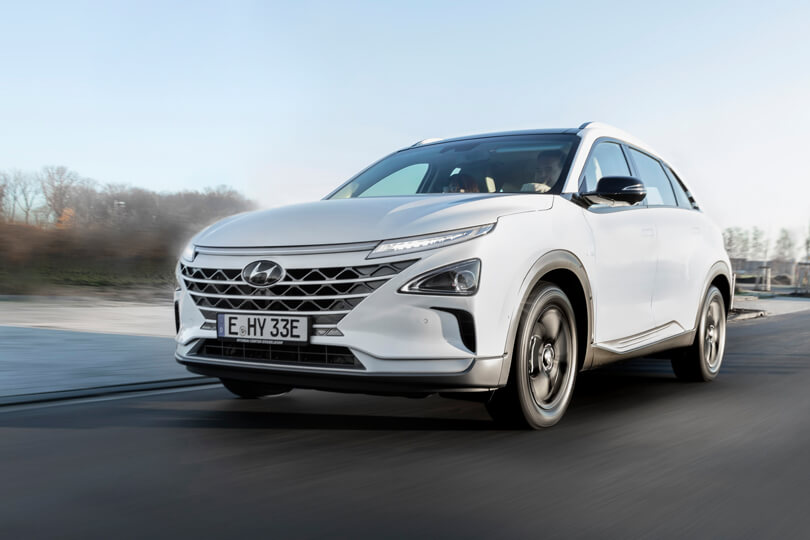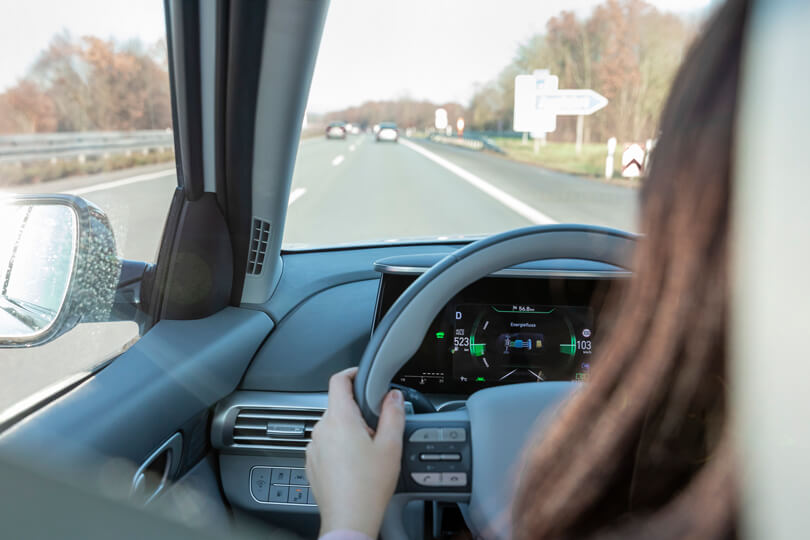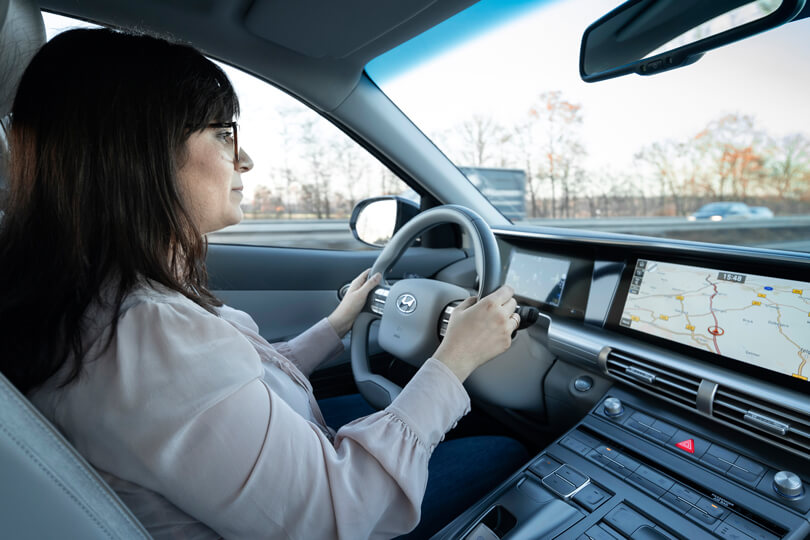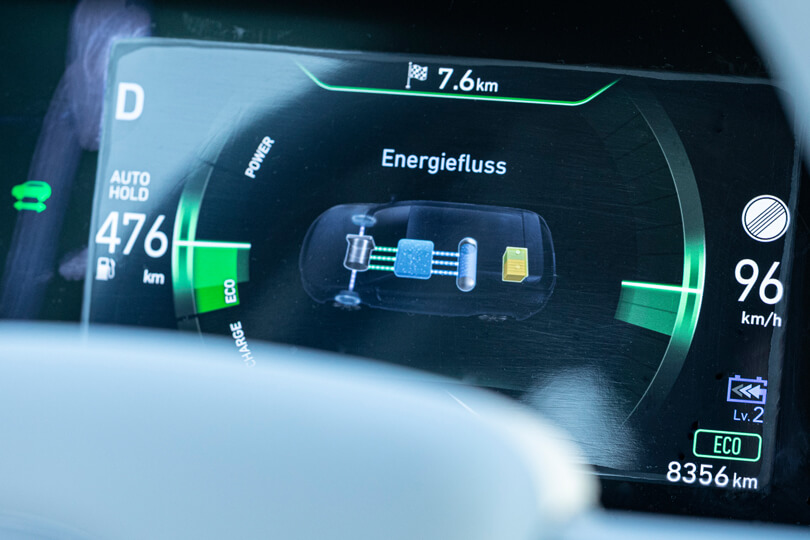 Andreas Lehmann:
We are looking forward to refuelling for the first time. The H2mobility app shows us where we can find hydrogen gas stations on the road, and we planned our route based on this. The range is actually adequate to get all the way there, but naturally we want to have a go at refuelling along the way.
At the gas station we first have to put the refuelling card into the pump and enter the PIN. We then connect the gas pump nozzle to the tank of the vehicle, and the gas is pumped at 700 bar, a very high level of pressure to ensure that the hydrogen can be pushed into the tank. Press the start button, then wait for the tank to fill, which takes about as long as for petrol or diesel vehicles. Then take the receipt — and off you go!