Study and practice
For students launching a career: We offer a helping hand.
Diverse and interesting entry options with attractive career opportunities in the gas transmission business: We can offer all this even during your degree course. At OGE, you can gather initial practical experience, write your final dissertation, and launch your career with our support.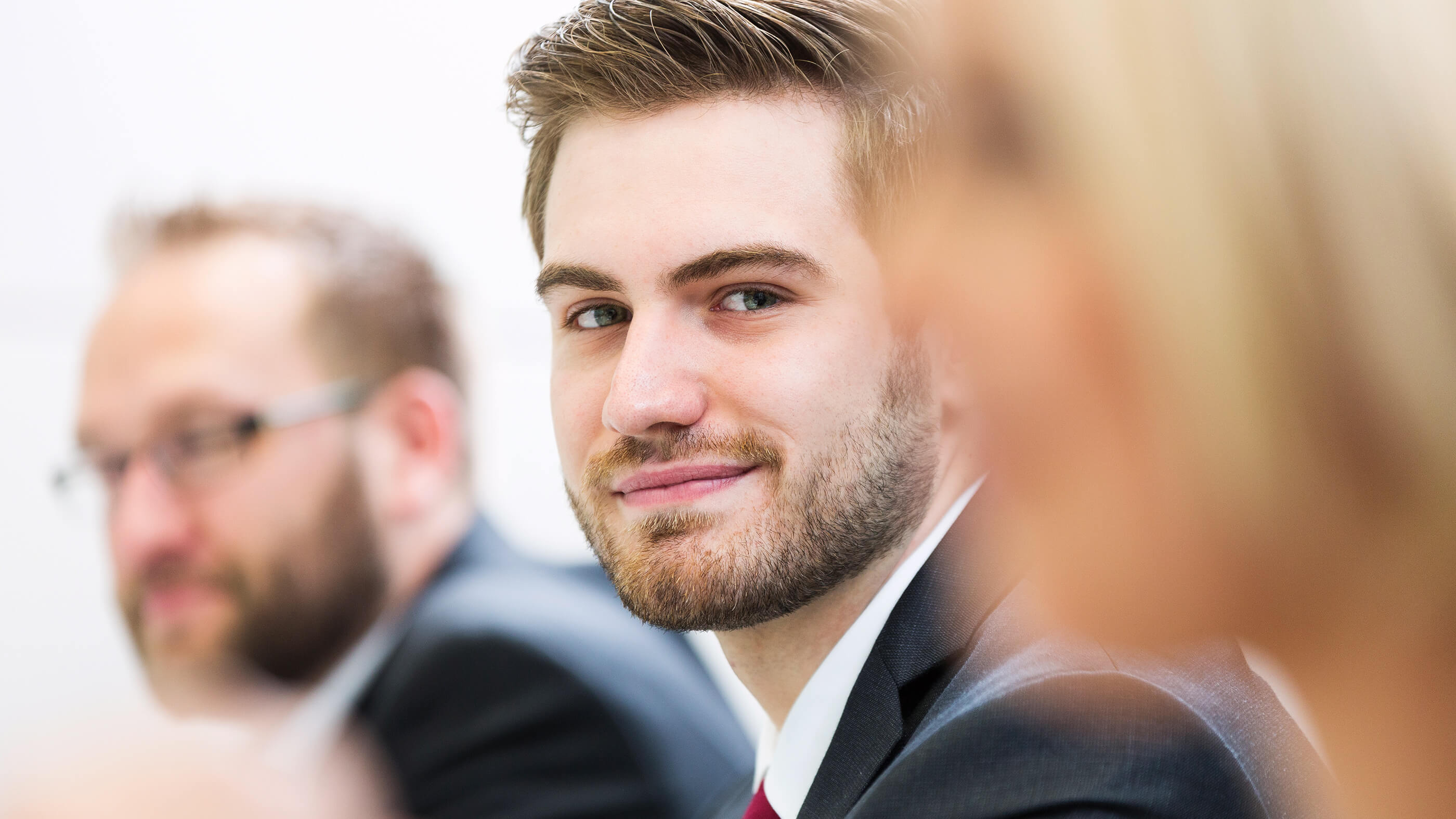 At OGE, you will be welcome as an intern, a working student or simply to write your dissertation. You will get a comprehensive overview of our exciting world of work. We are looking for motivated and committed students who are interested in issues relating to the energy industry. Come and join us!
Are you interested in an internship during your degree course? For roles in administration, we support you at our administrative locations in Essen. On the technical side, there are options throughout Germany at our operational sites and compressor stations.
When applying, please state your preferred timeframe for your internship, your area of focus and the division you are most interested in. We will then try and find the right department and location specifically for you.
Please apply as early as possible for a placement, or at least eight weeks before the start date, and do so online at the technical or commercial vacancy page.
Are you motivated, driven and wanting to earn money alongside your degree course? As a working student, you can gain practical experience as well as valuable insights into OGE as a company even from the first semester of your degree course.
You will work a maximum of 20 hours per week in one department. Here, you will provide energetic support to your team as part of day-to-day business and take on independent tasks.
Here you can find our working student vacancies (only in German)
Have you demonstrated outstanding achievements during your degree and are now ready to complete your bachelors or masters? Would you like to complete your degree course with an exciting, practice-oriented final dissertation? You can do that with us.
Perhaps you already had an idea for an interesting topic while working as an intern or a working student. Tell us about it so that we can support you with your final dissertation.
If you are applying to us for the first time, then we would be happy to help you in your search for a suitable area within our company. Please take a good look at our website to discover the areas in which our company is active, and develop a short exposé on a topic that suits you.
Convince us with your ideas and your commitment!