Date
11 - 13 Feb 2020
Location
Essen, Messe Essen
Event
E-world 2020 - The leading trade fair for the energy industry
E-world 2020 closed its doors yesterday after three eventful days. More than 300 meetings with clients plus all kinds of stimulating discussions meant that the three days at the fair just flew by.
The emphasis this year was on topics such as the energy supply of the future, hybrid energy systems, power-to-gas and of course green gases such as hydrogen. Once again we were the port of call for many clients and business partners who were happy to accept the invitation by the seven market area cooperation partners.
The Go Live of our new corporate identity was a clear highlight and a hot topic of many a conversation. Visitors were able to browse our new website and explore its exciting stories on a large touchscreen. The Meeting Area and Talking Points of the various partners buzzed with activity, with one discussion following hard on the heels of another. As well as our clients we also hosted a delegation of the FDP and CDU parties from the NRW Regional Assembly. Even an Italian TV channel (RAI) took an interest in OGE, with the interview focusing on our contribution to the German energy transition and what roles hydrogen plays in it.
Day two was also marked by lively exchanges with our guests. Our IT invited guests to the traditional IT Lunch, while as part of the 'Day of Consulates' we welcomed a delegation of consuls, regional delegations, economic attachés and members of business development agencies and chambers of commerce all keen to find out about new energy supply solutions. We also introduced them to our latest hydrogen projects.
The highlight of the third day was the EDM Experts Brunch to which our colleagues in Energy Data Management had sent out invitations. In a relaxed atmosphere they introduced interested participants to the proposed changes to DVGW Regulation G 685 and answered the many questions put by their guests. The final day of the fair ended in a friendly atmosphere and with universally positive feedback from fair visitors and colleagues alike. Over 813 exhibitors provided more than 25,000 visitors from over 25 nations with a wealth of information about the future of the European energy supply.
We say "Goodbye E-world" and look forward to your visit to E-world 2021!
Impressions of the second and third day of the fair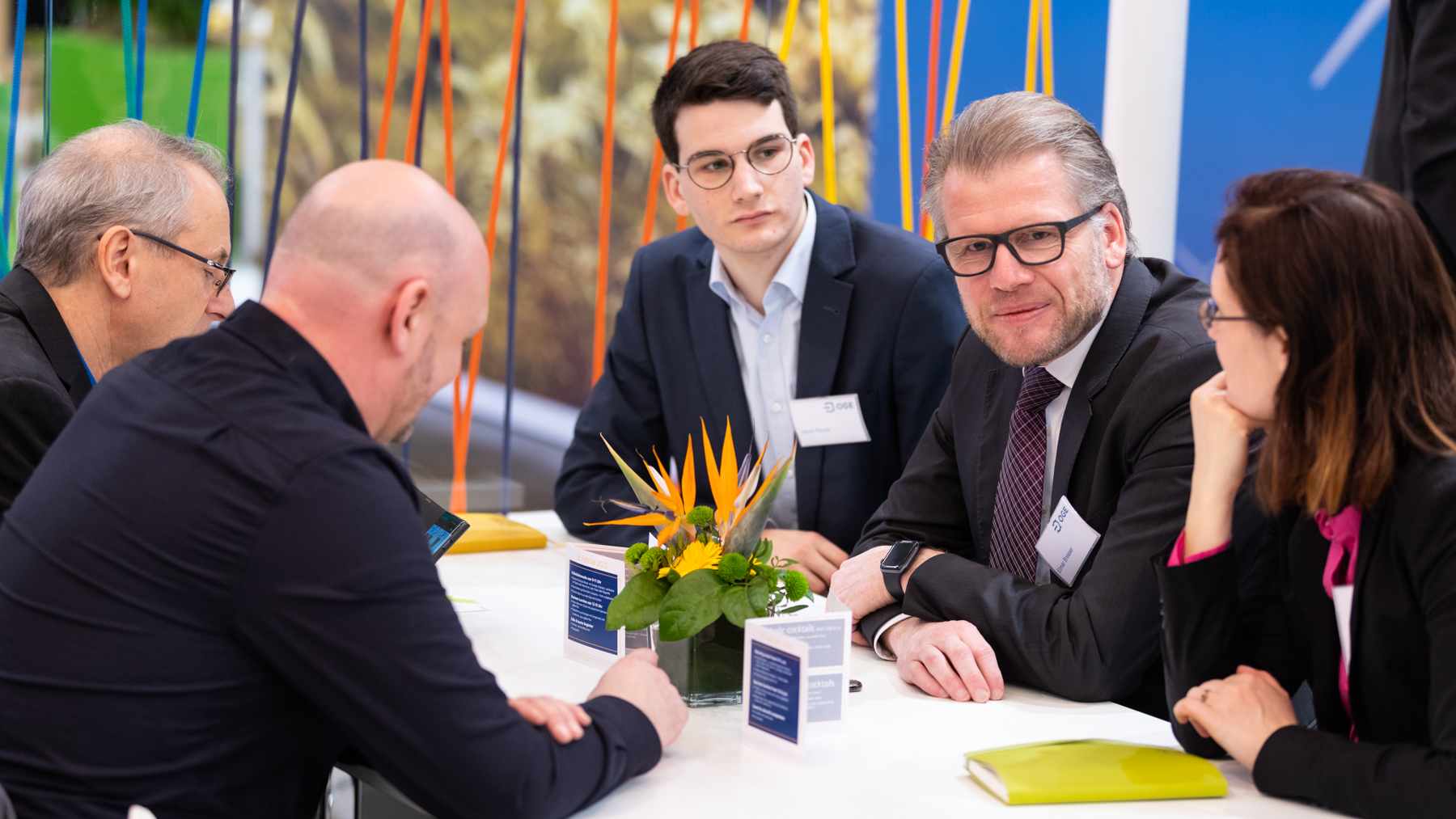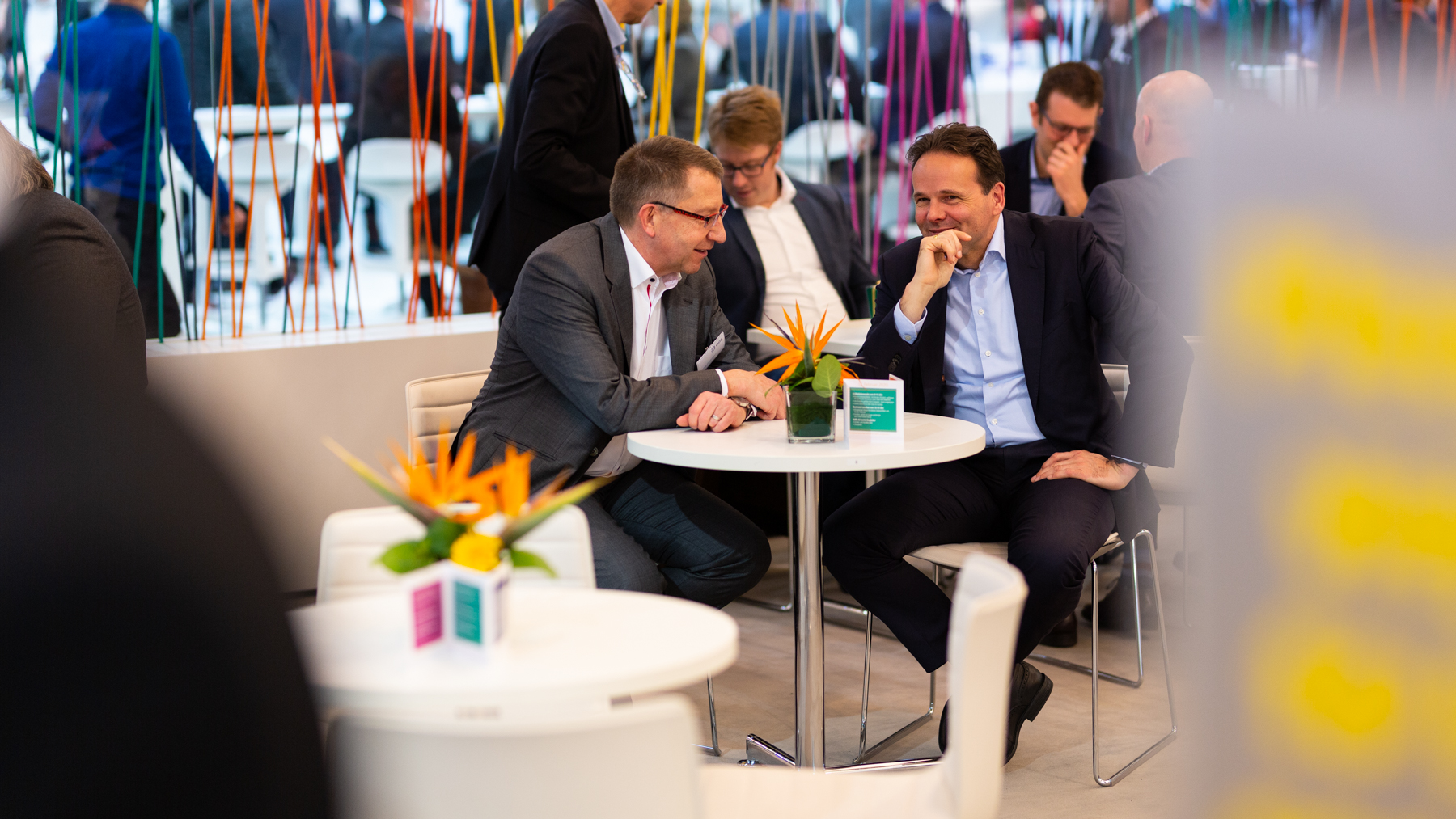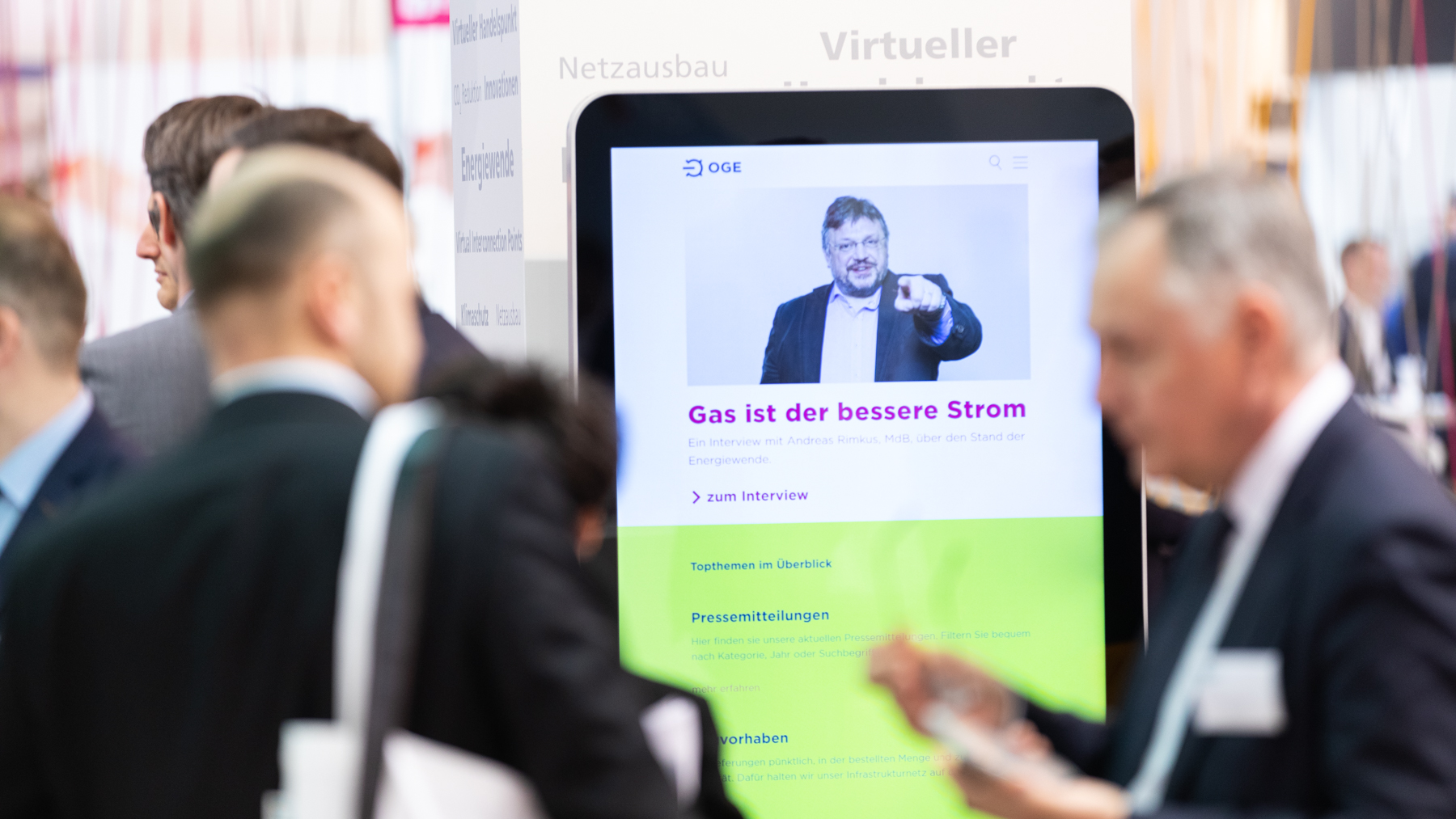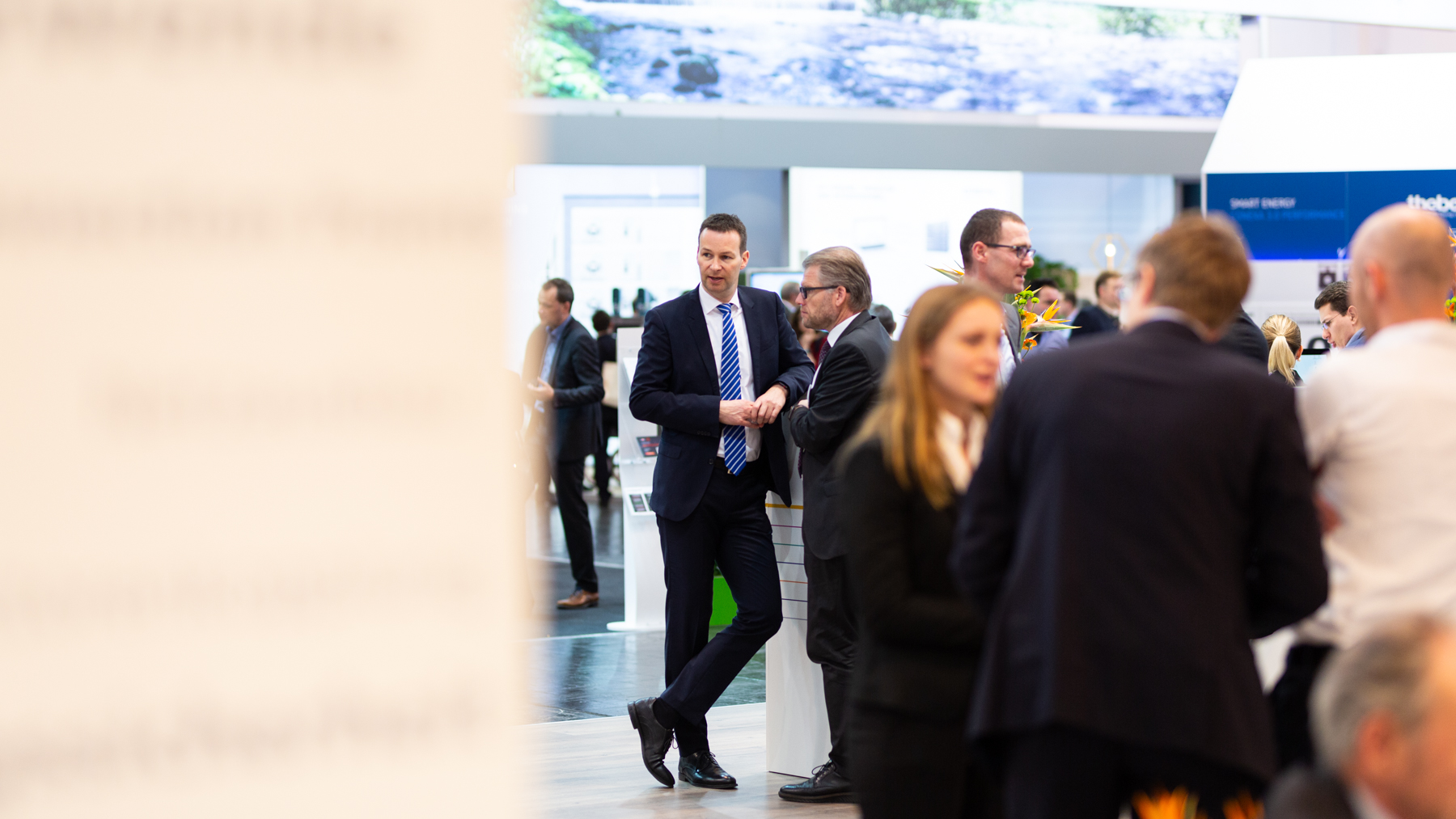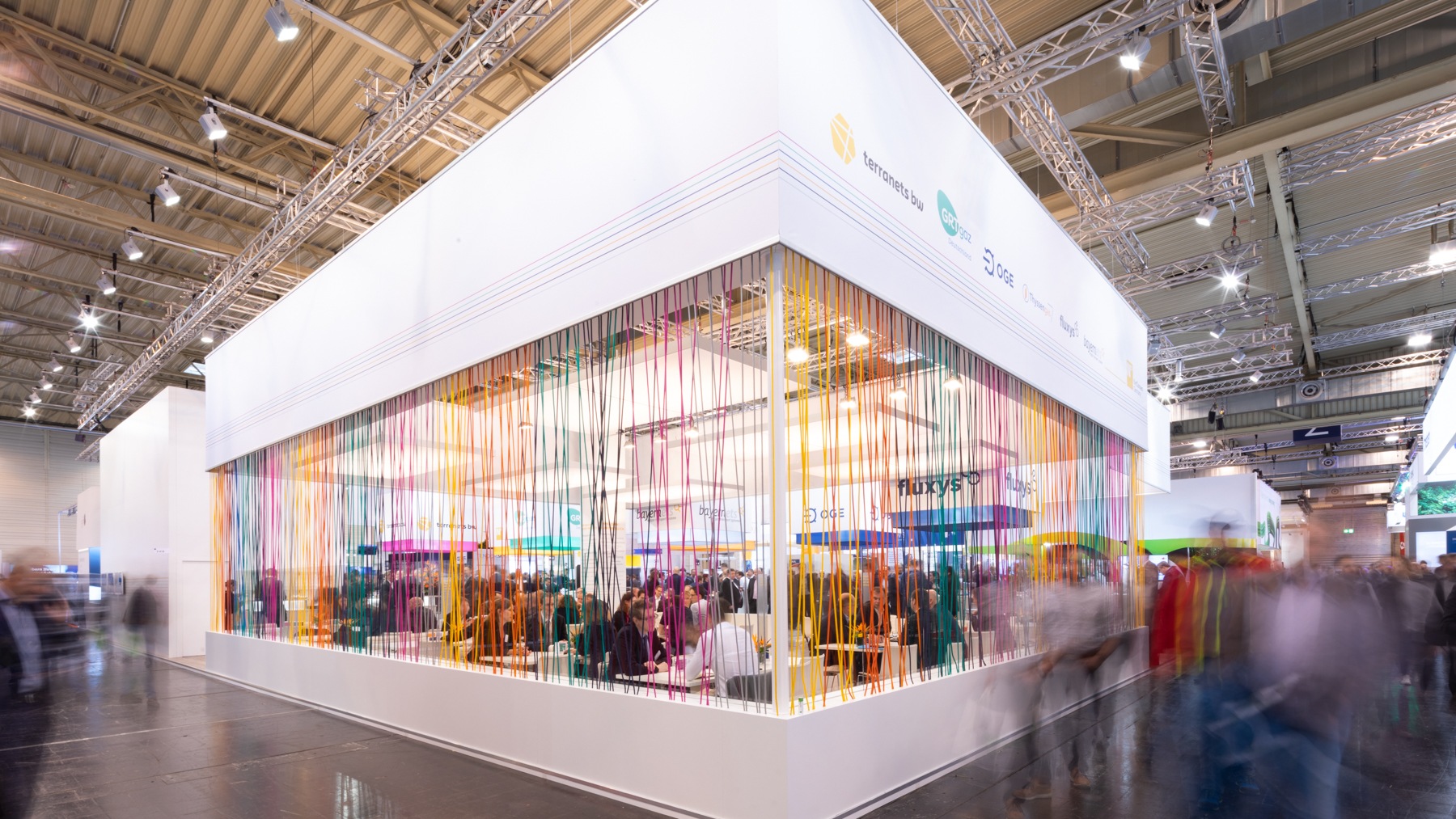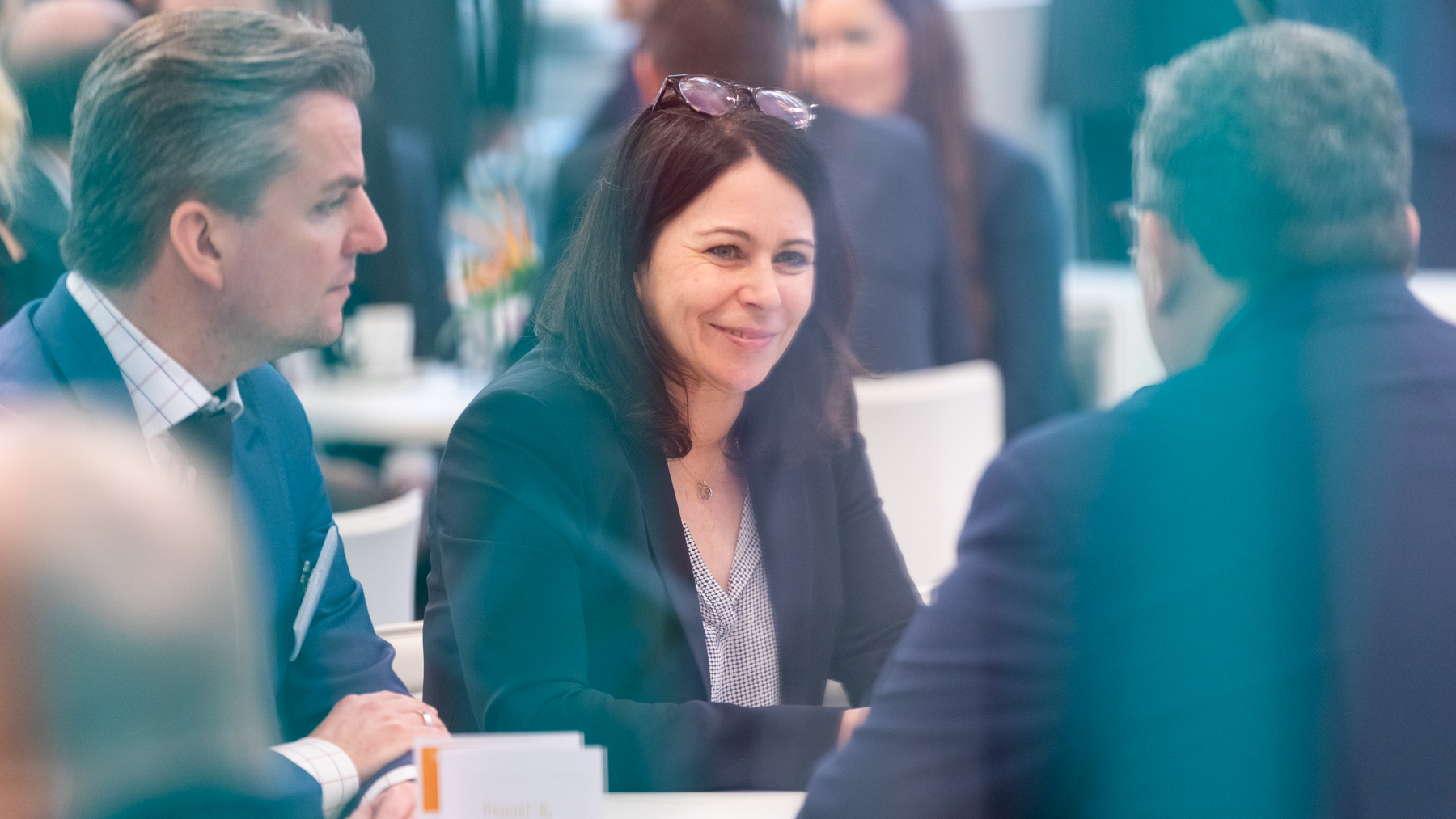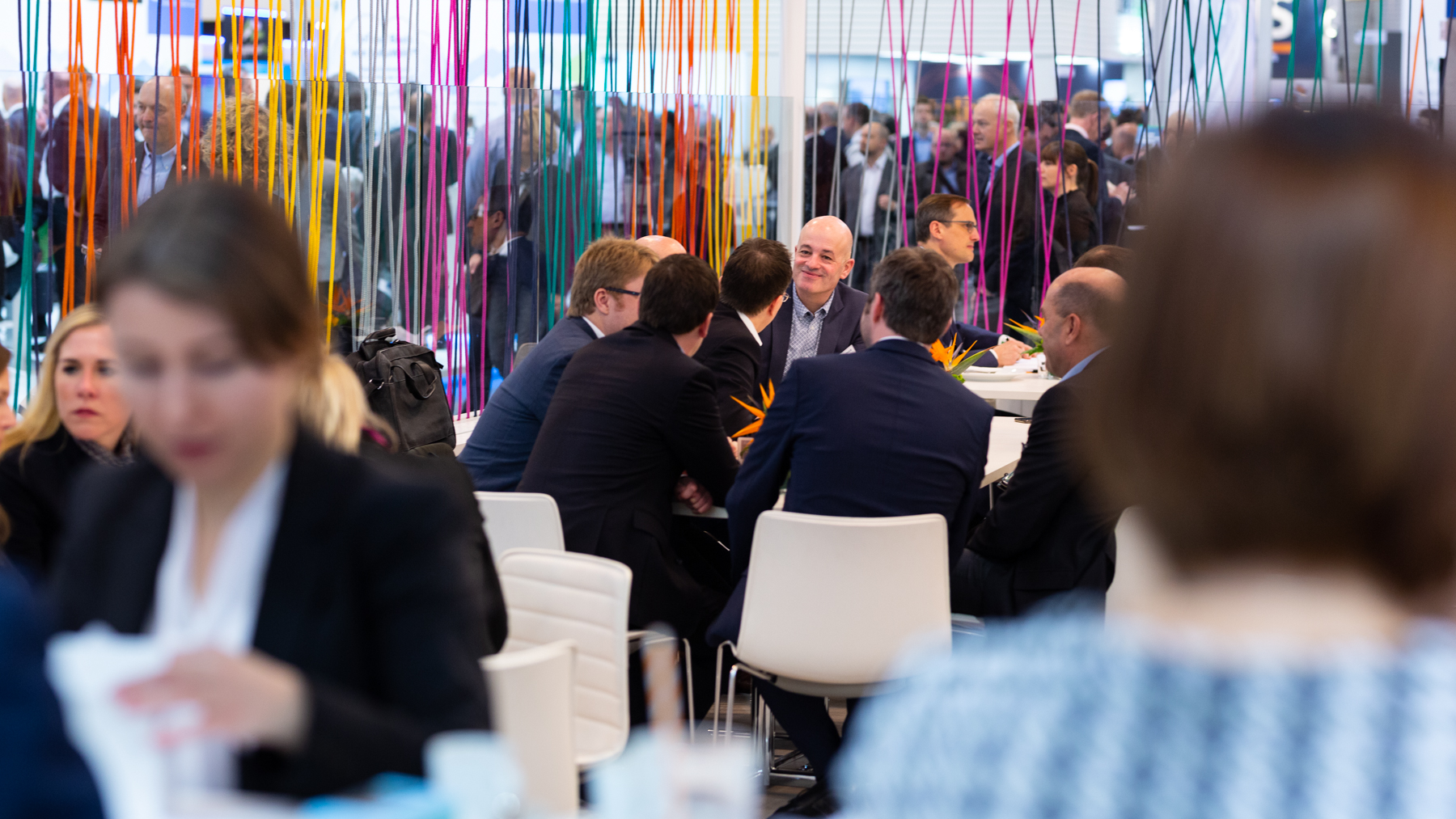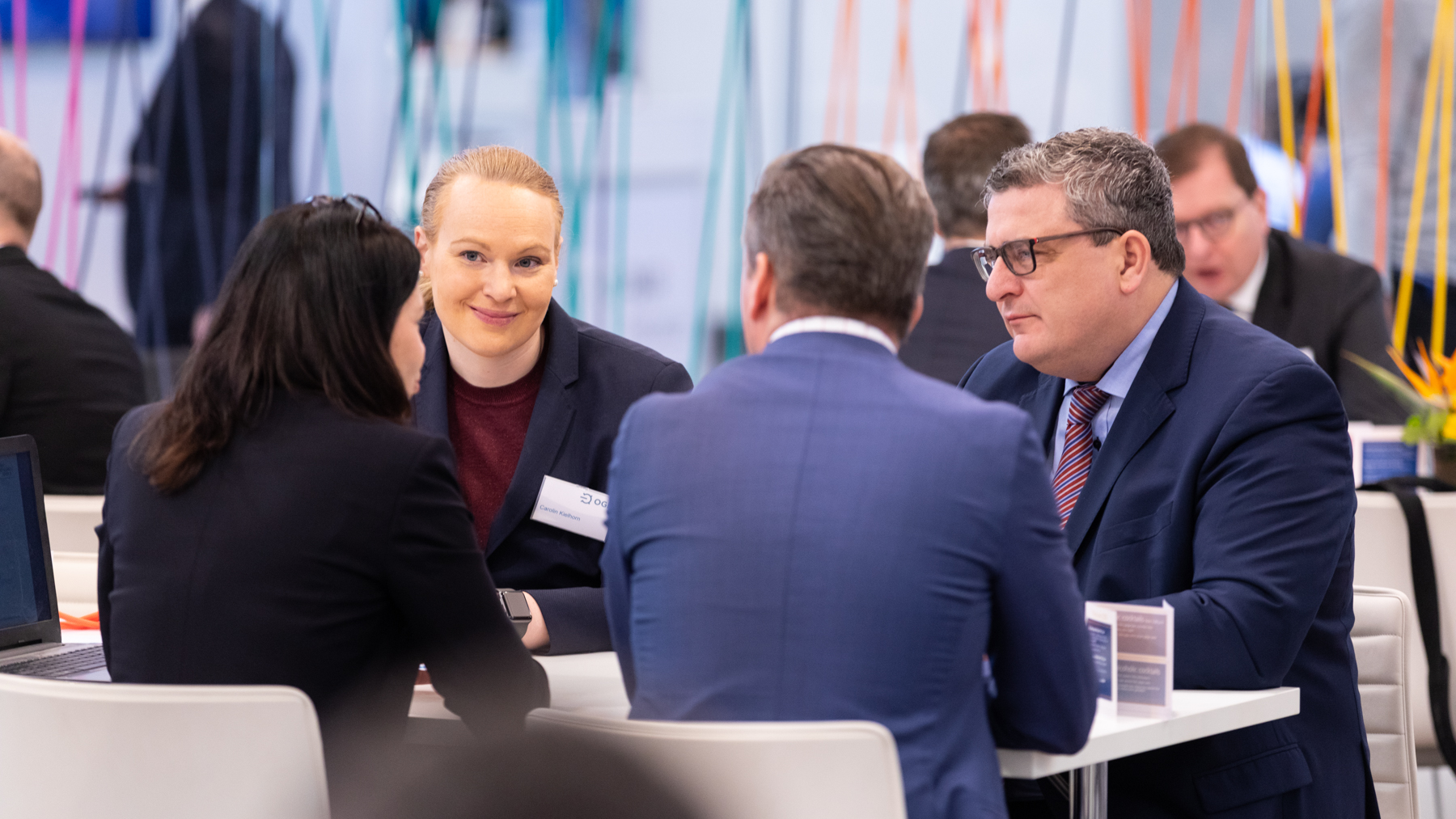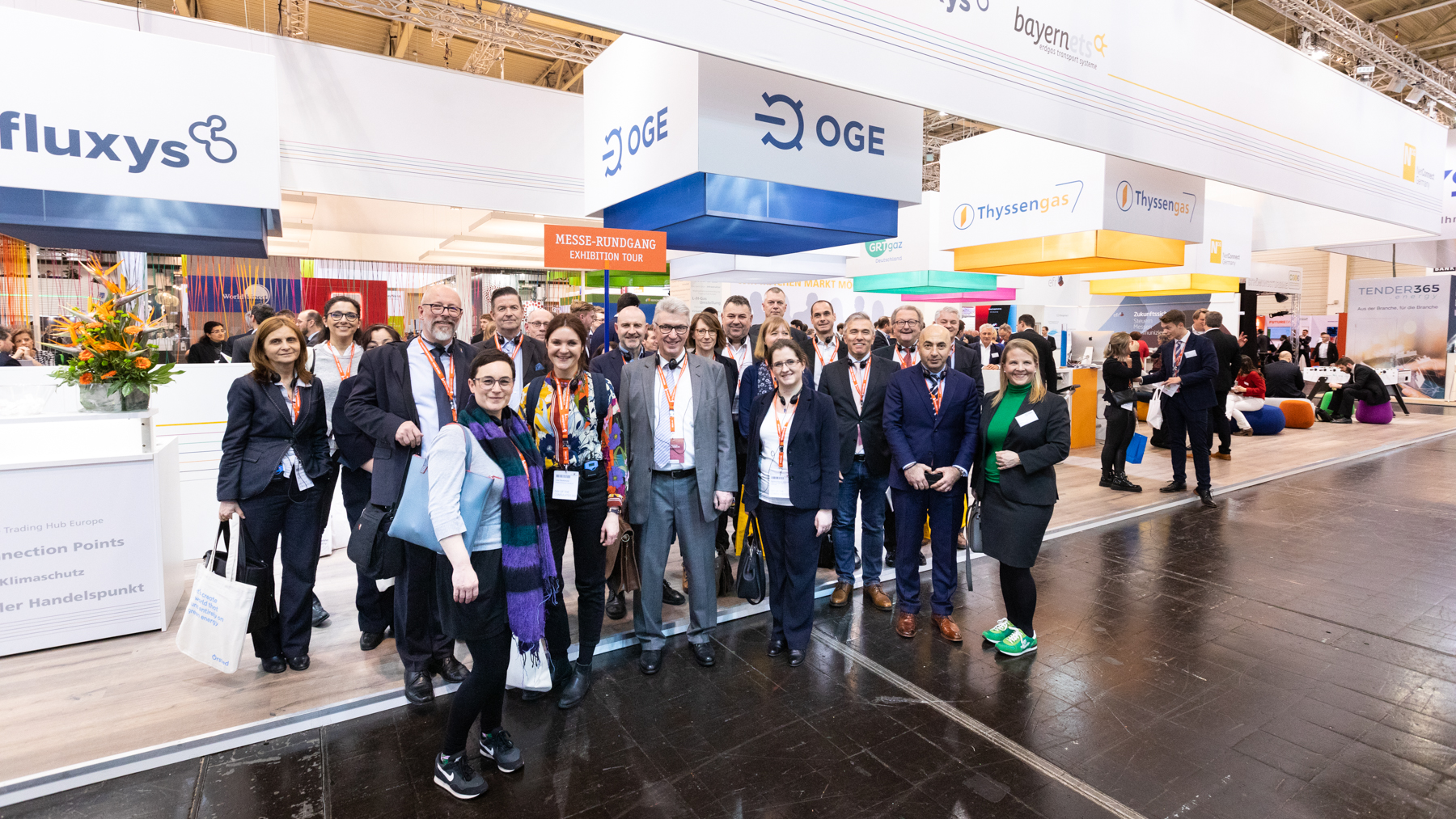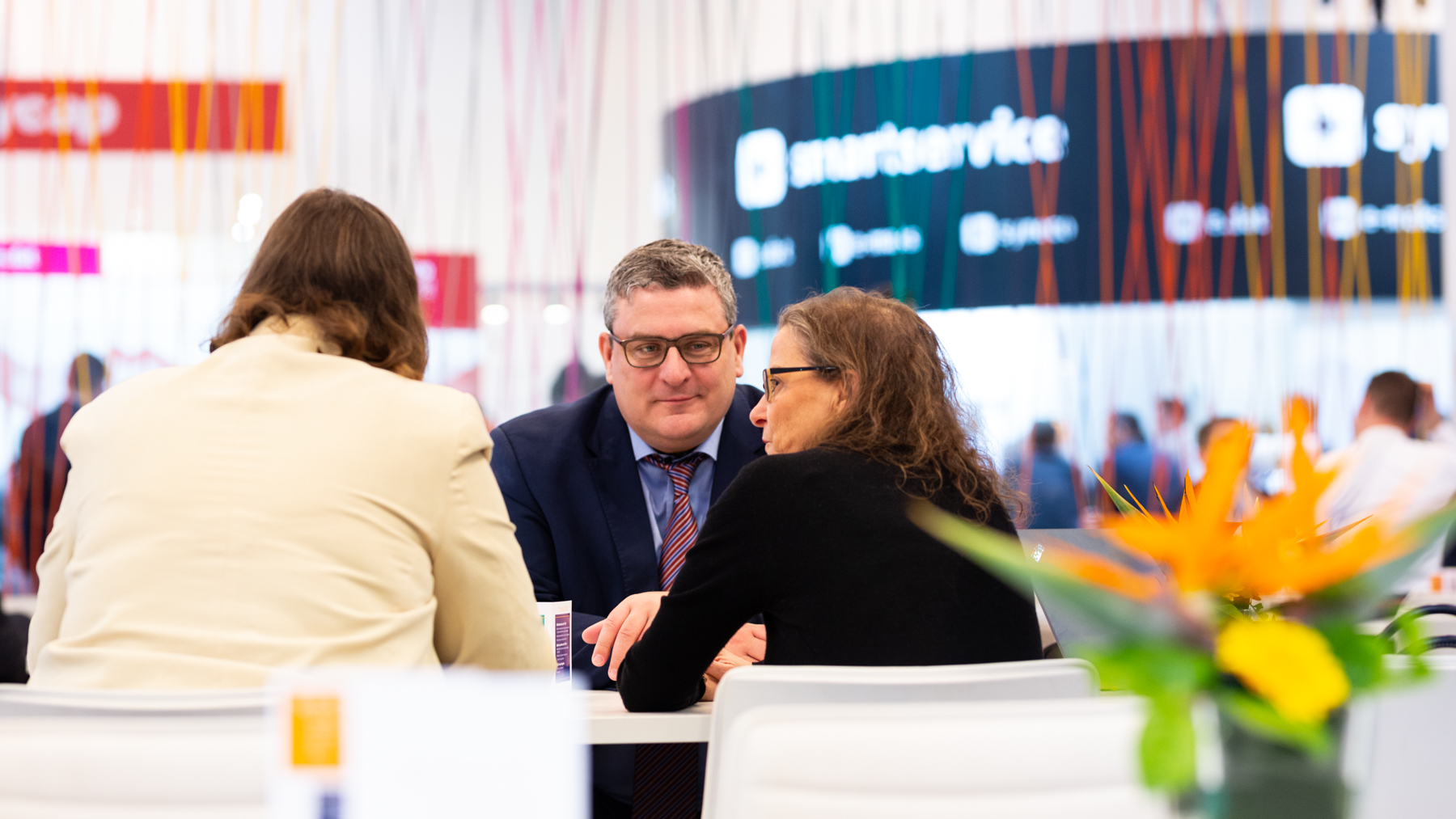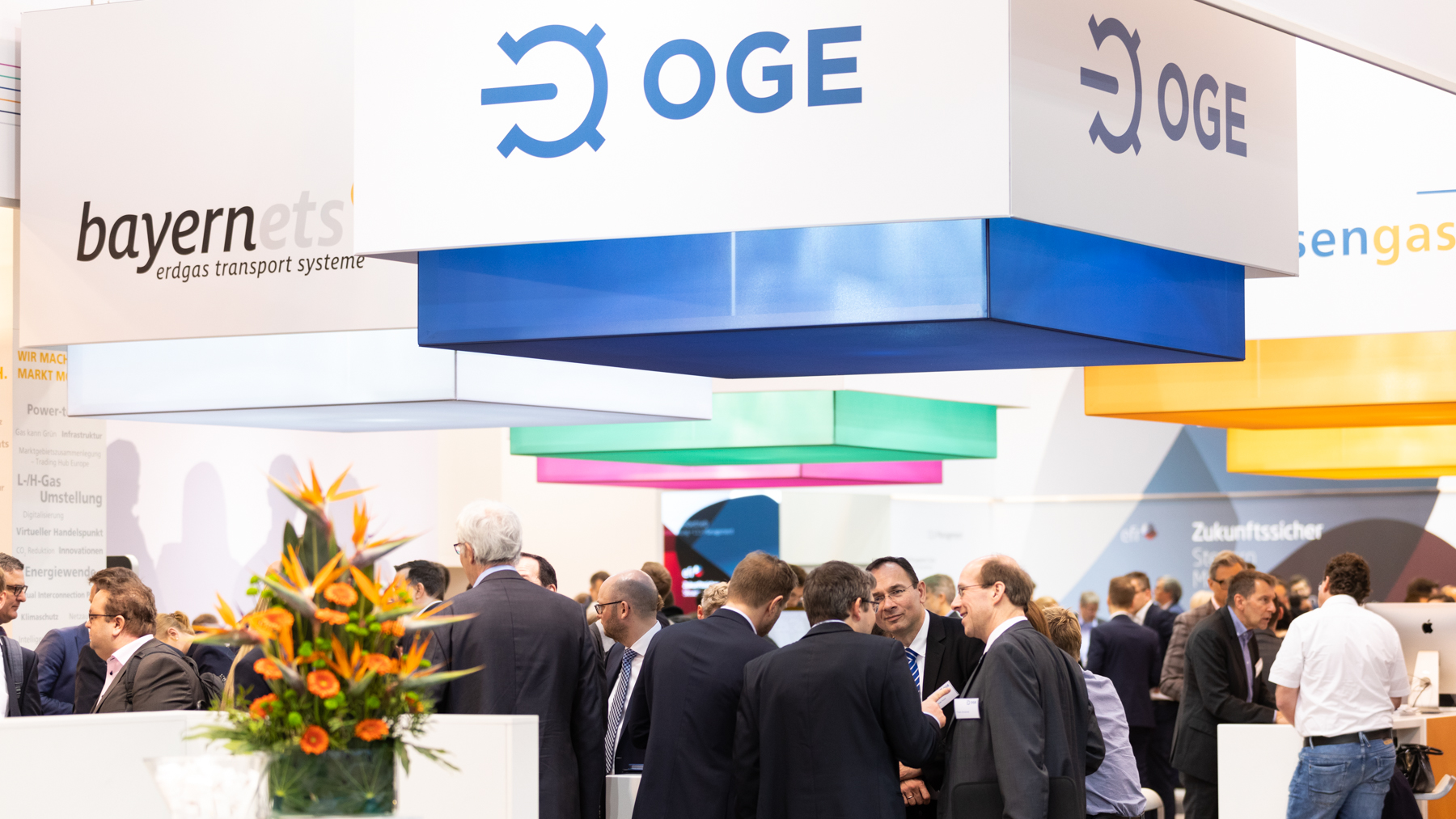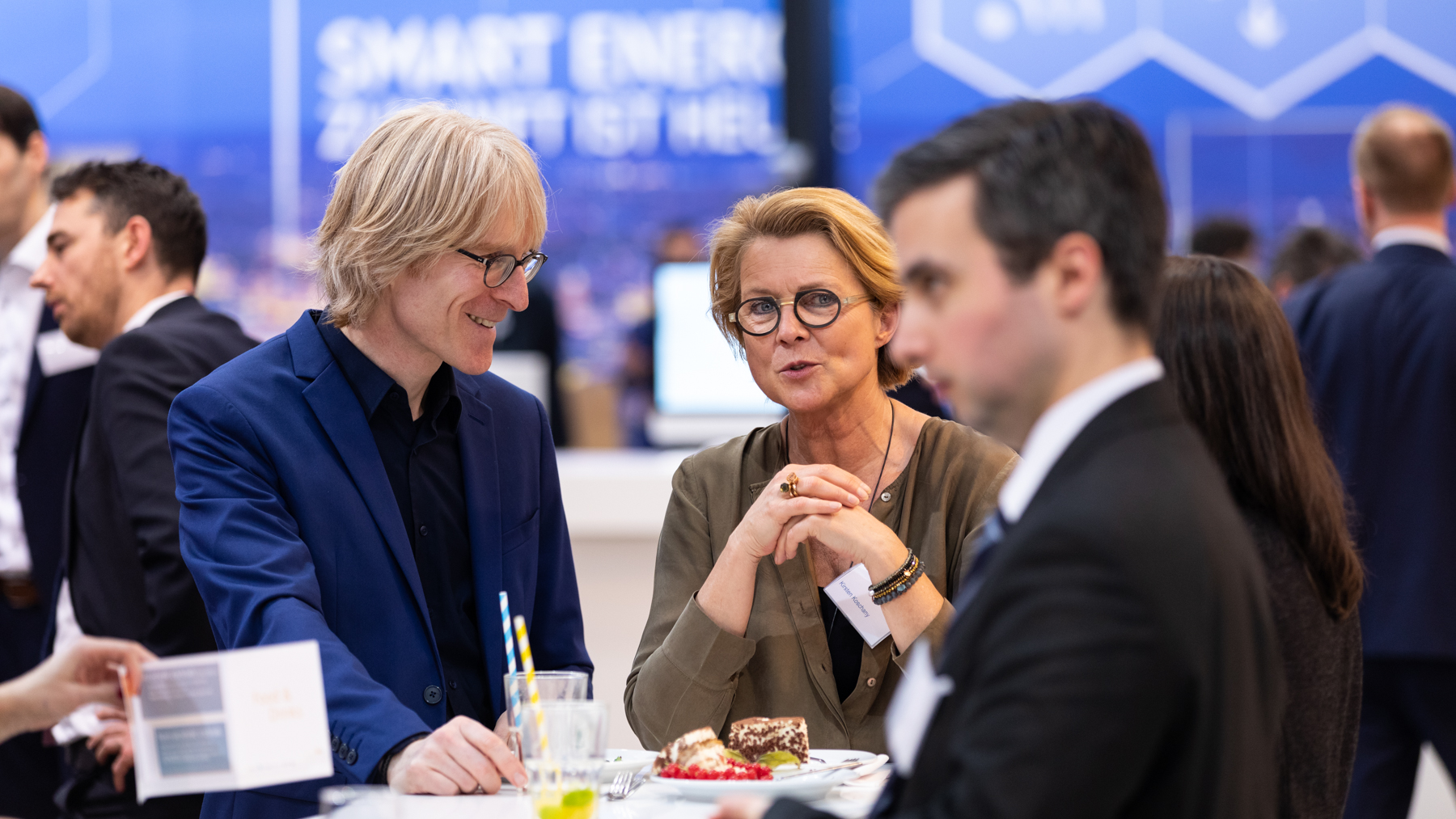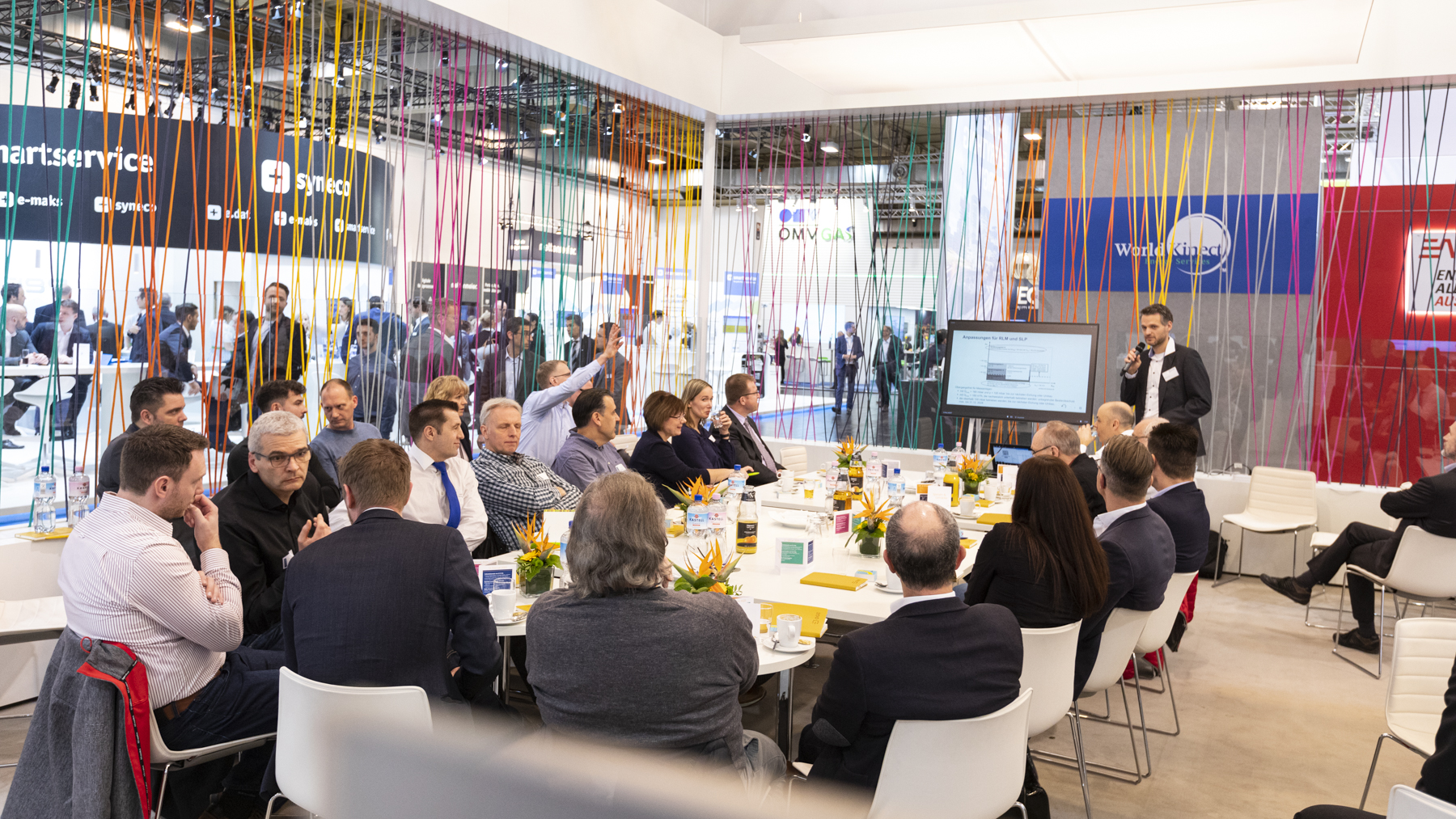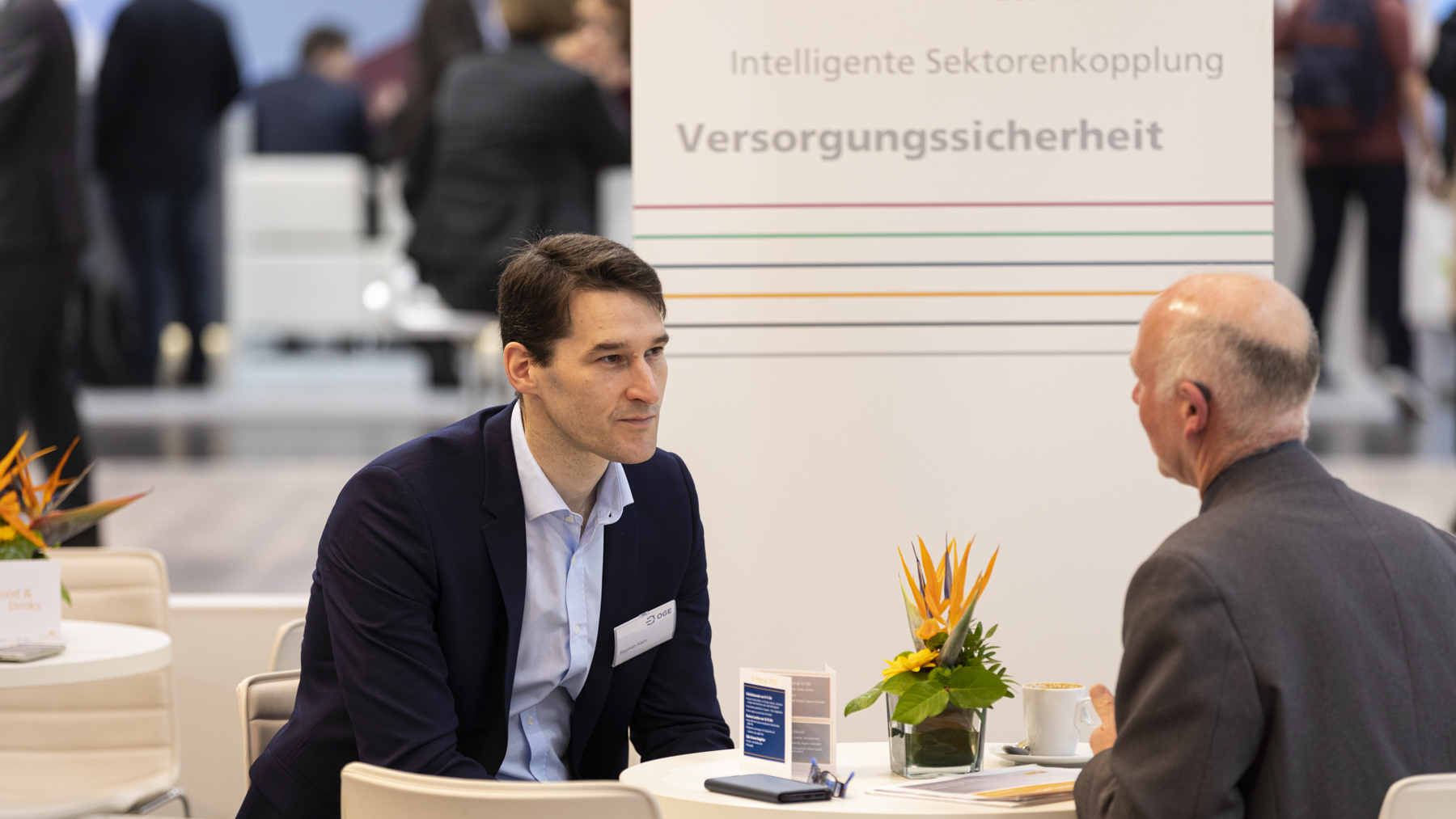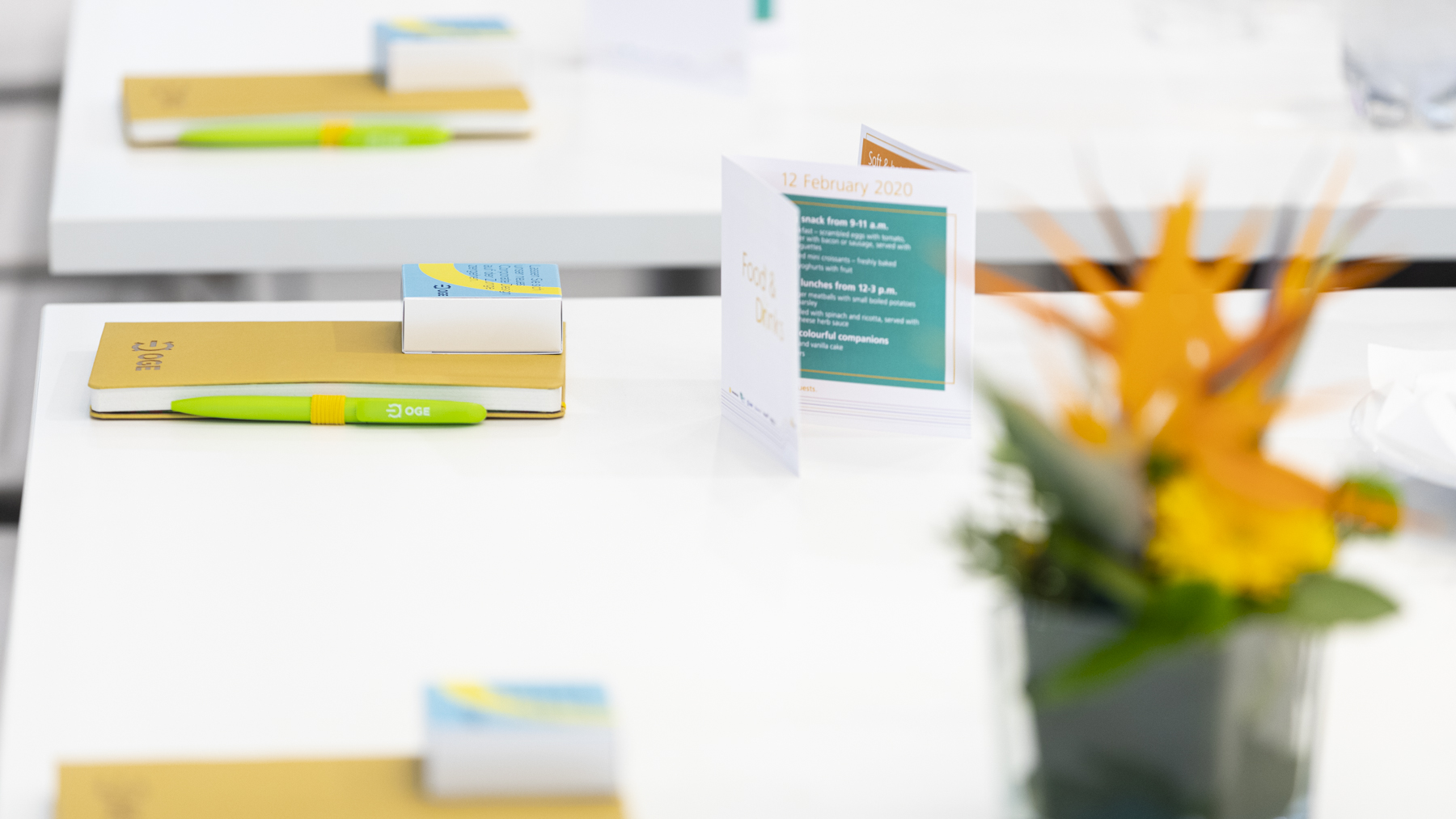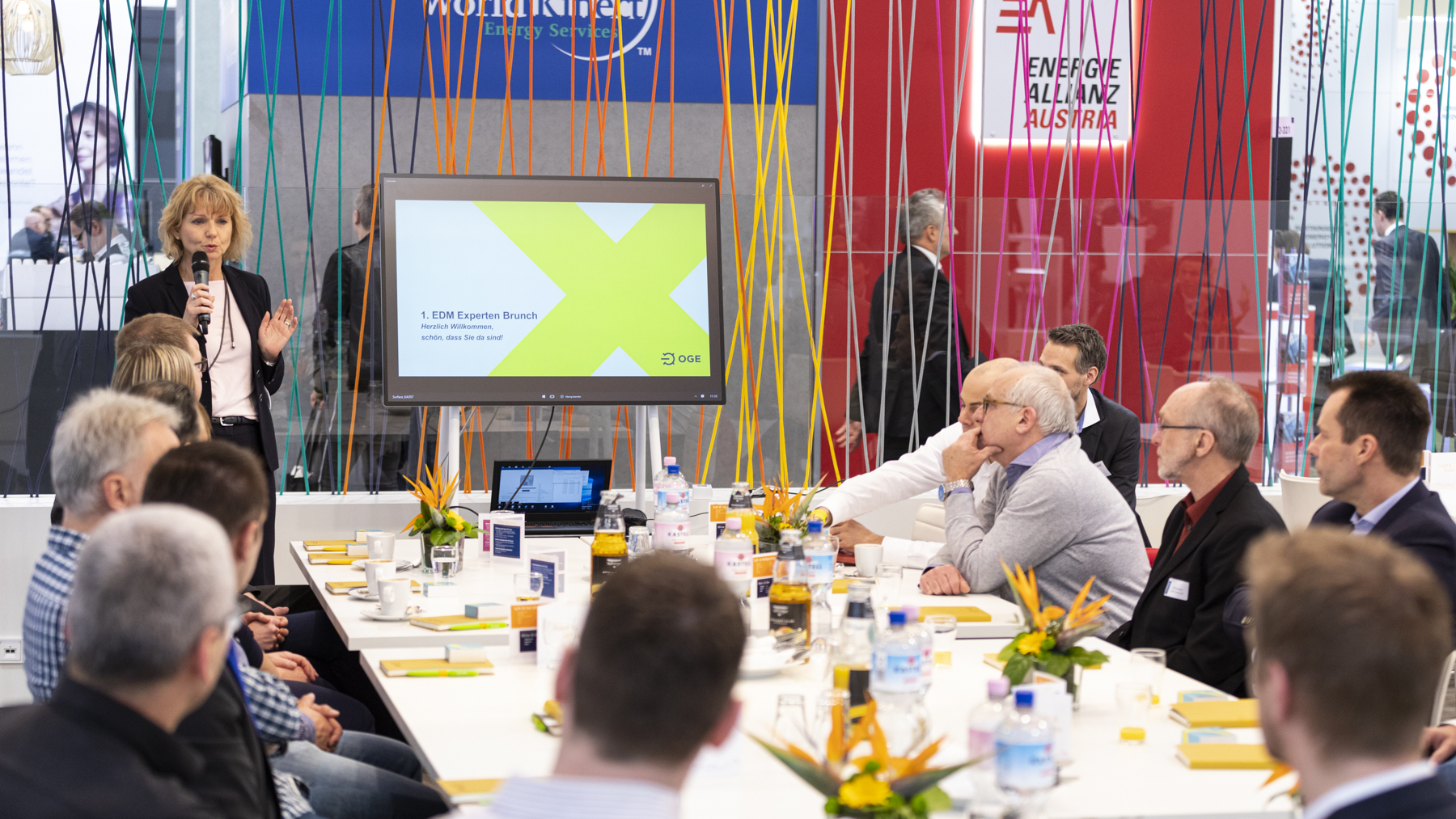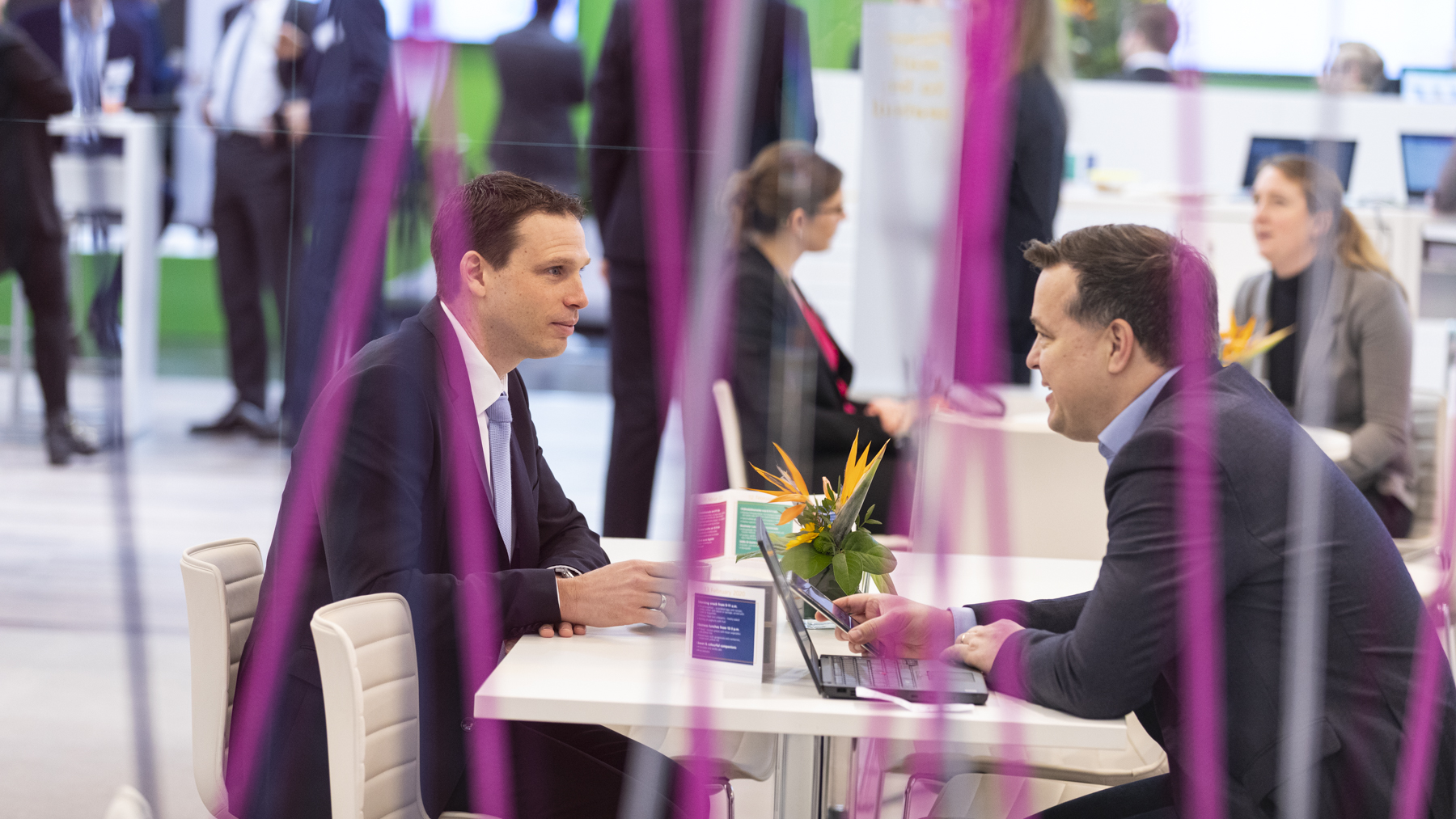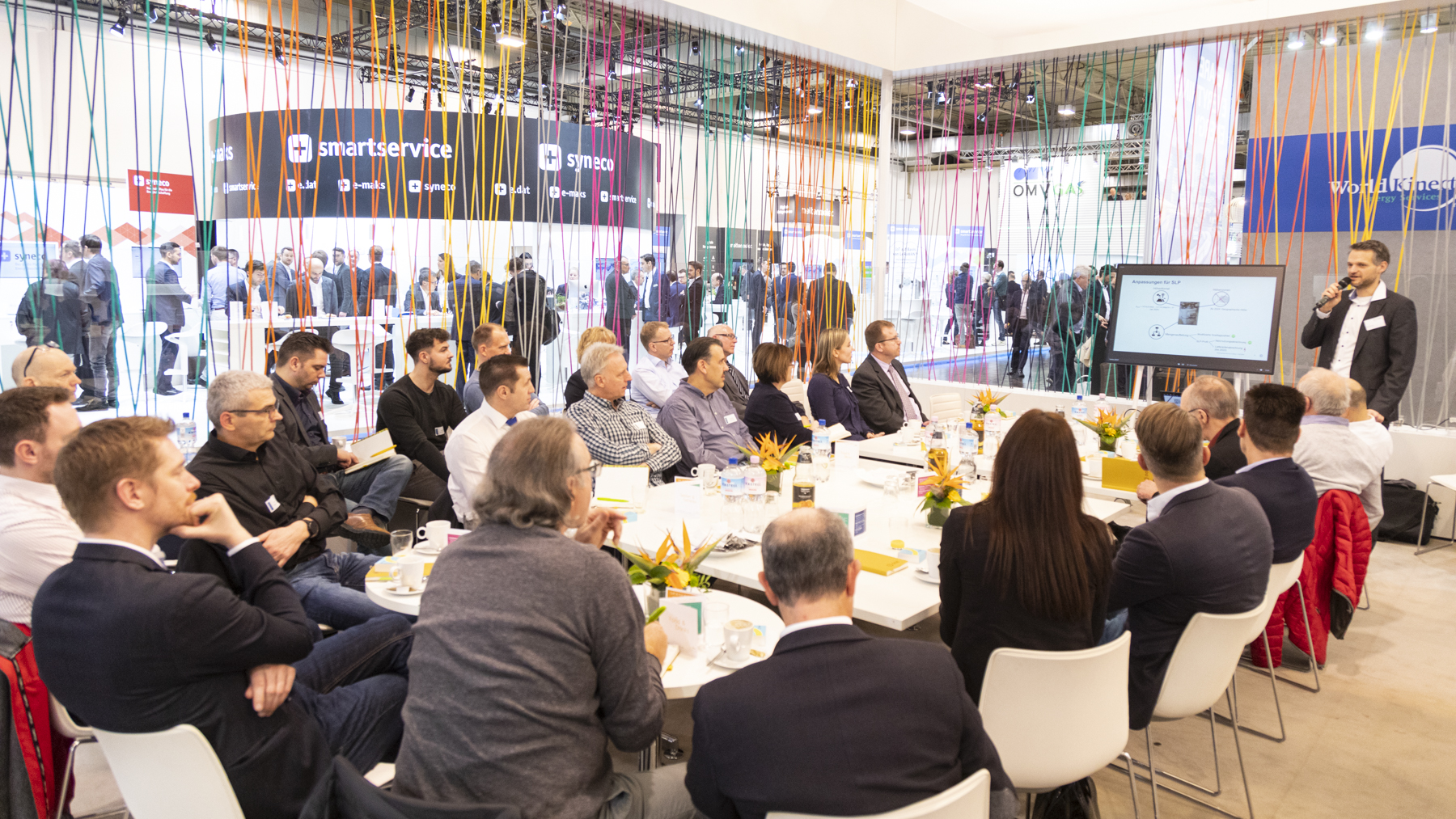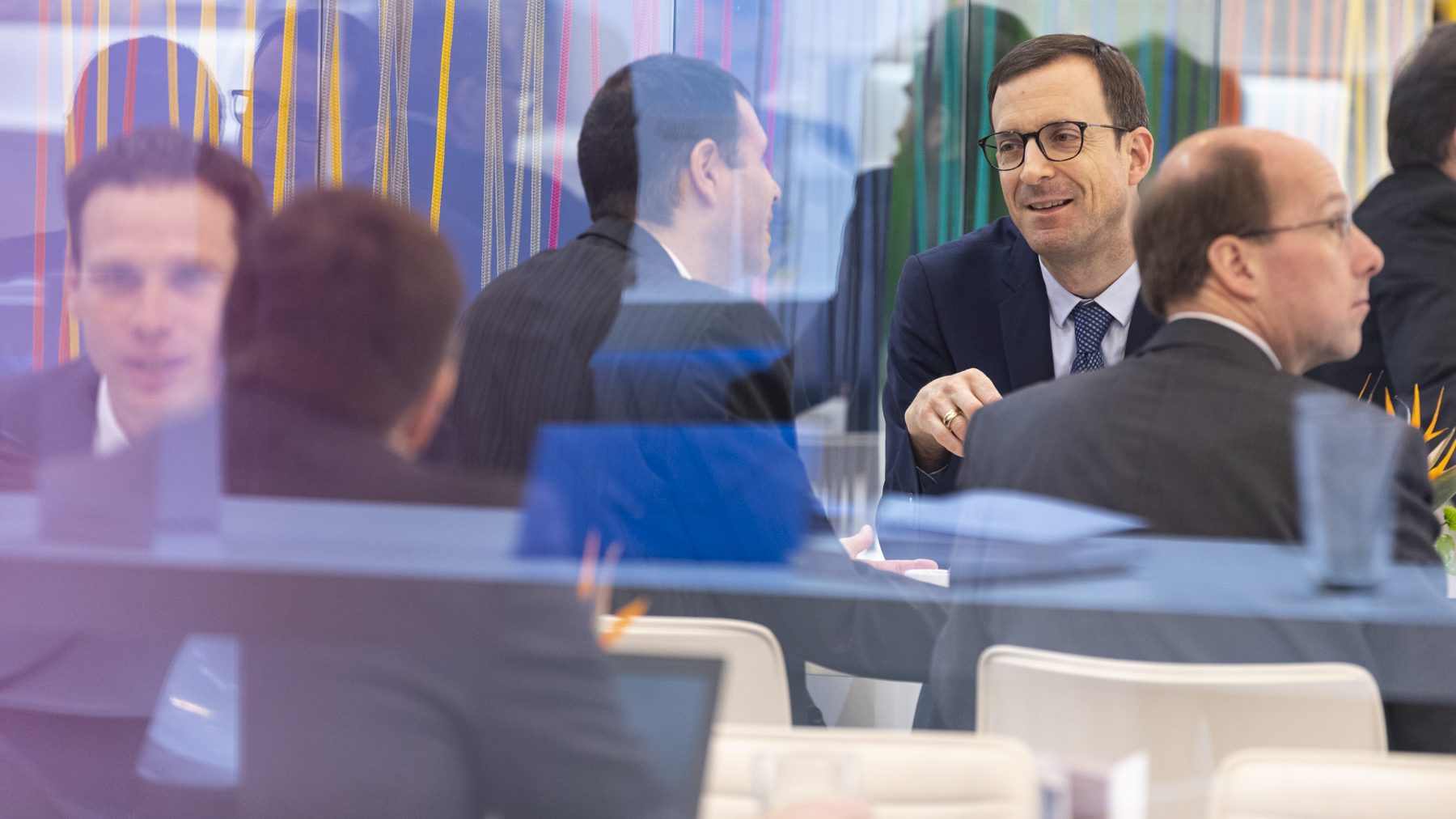 Impressions of the first day of the fair