Further development
Get a flying start with energy.
And just keep getting better.
With us, you can take advantage of various opportunities for development. Our work environment is continually in motion, so there are plenty of opportunities for each individual to make a difference. Anyone wanting to develop further and those wanting to learn and to improve will have every opportunity to do so with us.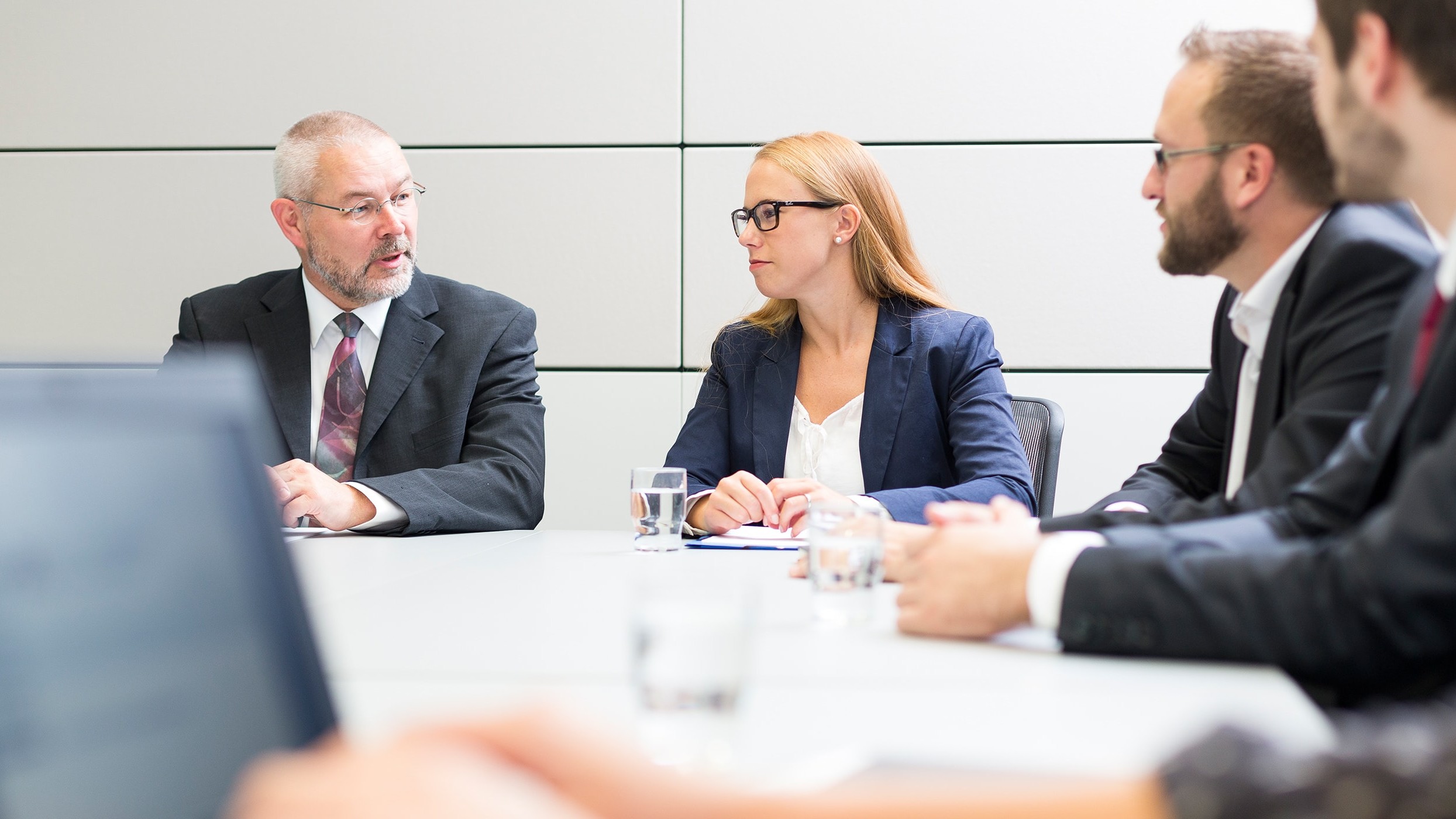 Here, you can develop your career by transitioning to another department or a different role. We encourage these sorts of shifts so that administrators can better understand technology, for example, and vice versa.
In the projects themselves, we offer a variety of roles: network planning, planning and routing rights, environmental protection, engineering, asset management, procurement, project management, project controlling, construction management and IT – to name but a few.
In seminars, training courses and advanced programmes, we enable our employees to improve their technical or methodological knowledge and pursue personal development. Within a company the size of ours, you will quickly get to know all the colleagues whose work is connected to yours personally, and we encourage this important networking through job rotations and shadowing. We don't have anonymous teams scattered all over the globe: In our teams, everyone knows each other personally.
The change in the energy industry is leading to the digitisation of ever more areas of the company for us too. For this, we need new ideas and approaches, and our innovation team consistently comes up with new impulses here.
We would rather do things ourselves than outsource core tasks. That too is part of our culture. We trust one another, because we know that we have the experts we need on board to complete the task. For this to work, however, we need continual access to new colleagues. We need people with different experiences, with new ideas and visions, colleagues who bring impulses for the transformation we are undergoing together. We know that diversity works particularly well when everybody pursues a shared objective: shaping the energy supply. Today and in the energy mix of the future.