Areas of activity
The energy transition needs us.
And we need you.
Are you seeking a new challenge? We have the right job for you. And if not today, then tomorrow. It's not only Germany's energy supply that's transforming — we are too. So we will continue to have new opportunities arising for you.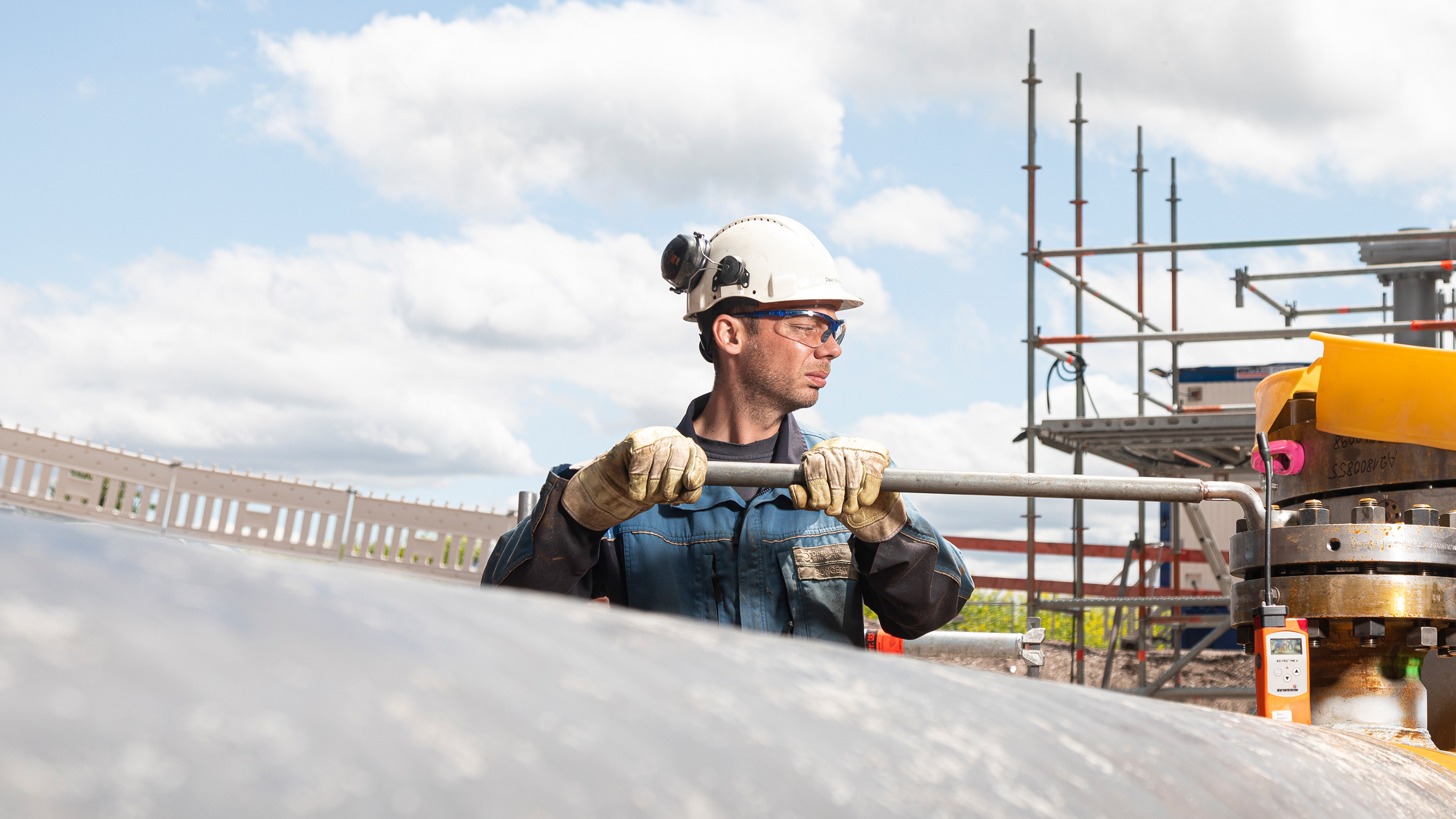 We're looking for people who are excited about working on one of the most important topics for the future: a sustainable energy supply. If you're keen to try something new and are seeking a role with purpose, then you're a good fit for OGE.
The areas of activity involved in the energy transition are so diverse that we cannot list them all here, but basically professions in the fields of engineering, technology and trades all have a role to play. The colleagues involved are planning, building and managing our systems and networks – and keeping them running smoothly. For this, we employ experts from geoscience, mathematics and other fields of natural science.
We couldn't control our gas transmission network without IT. The same applies to the elaborate marketing processes, so we are also able to offer you exciting IT positions.
For our major investment projects, we need to have the best people on board in procurement, controlling and asset management, but also, of course, in corporate strategy, marketing and communication.
See for yourself! Take a look at our job vacancies and find a role that suits you. If you don't find anything there right now, then activate the mail agent. Of course you can also send us an ad hoc application. Make a crucial transition in your career by becoming part of the energy transition!